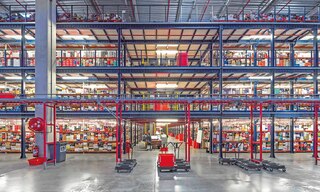 Warehouse space management and the ecommerce effect
16 Feb 2023
Successful warehouse space management is becoming more difficult by the day due to the numerous challenges of ecommerce logistics. Ecommerce retailers require their logistics facilities to be near big cities to guarantee same-day delivery, optimise the last-mile and cut transport costs, among other factors.
A Deloitte study indicates that by 2023, demand for warehousing space will increase by 80 million m². This upturn in demand is continuing to drive up the already lofty price of logistics square footage. Against this backdrop, companies are forced to optimise their warehouse space management to maximise capacity and reduce costs.
Ecommerce and the need for warehouse space management
Lack of warehouse space is one of logistics managers' main concerns — even more so with the rise of ecommerce, which has directly affected the industrial real estate market. As a result, logistics real estate — the real estate segment dedicated to the rental and sale of warehouses, industrial facilities and industrial land — has become a prised commodity.
The first consequence of the ecommerce boom is a lack of logistics floorspace and the ensuing price hike caused by the law of supply and demand. The trend suggests that this lack of warehouse space will continue to climb. According to a study by real estate consulting firm CBRE, an additional 200 million m² of warehousing will be required over the next five years to support the growth of ecommerce worldwide.
So, why has ecommerce made warehouse space management so important? Ecommerce requires businesses to streamline processes in their facilities to meet the same-day delivery standard ― although there are even logistics services with deliveries in a matter of hours.
One common practice for shortening order delivery times is to bring the warehouse closer to end consumers, who generally live in large urban areas. The facility doesn't have to be downtown, but it should be near the city to improve efficiency in last-mile delivery, one of the most critical points of ecommerce logistics. A survey from global consulting firm Aberdeen Standard finds that warehouse location is slated to become one of the most crucial factors for a company's logistics operations. Almost 60% of logistics managers interviewed said that this would be a vital aspect.
The need to move warehouses nearer to cities and optimise storage space due to mushrooming online sales has brought about the concept of microhubs. Micro-fulfilment centres are small logistics centres that are set up near cities and equipped with automated storage systems. These urban microhubs can prepare a large number of orders containing few SKUs, as is typical in ecommerce logistics.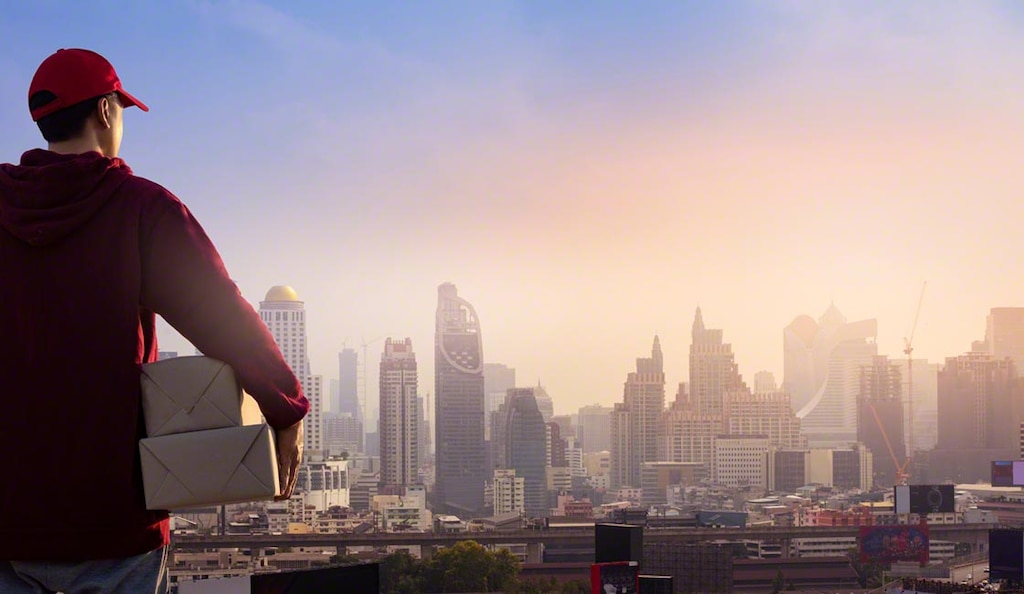 Solutions to optimise ecommerce warehouse space management
Rising demand for logistics square footage is driving ecommerce companies to seek solutions that increase throughput and warehouse capacity in their facilities. These are the most common:
These solutions can expand storage capacity in the facility you manage: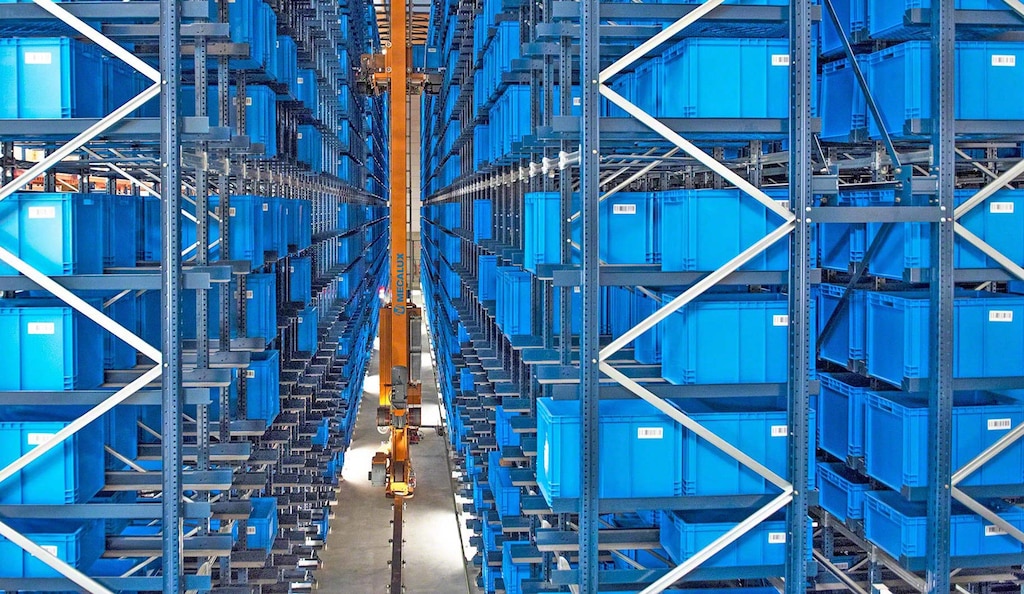 The warehouse space planning ecommerce companies need
In a context where the scarcity of available industrial land calls for urban distribution centres to guarantee same-day deliveries, logistics managers are faced with the challenge of properly organising and managing their ecommerce warehouse space.
Likewise, this industrial land shortage pits the sector against soaring prices, pushing retailers to take measures to leverage the space they have without losing efficiency. High-density storage systems and digitisation are two tried-and-true solutions for solving the ecommerce logistics space conundrum.
Thanks to our extensive catalogue of logistics solutions, Mecalux is a specialist in installing personalised storage systems and in optimising space in ecommerce facilities. Get in touch so one of our expert consultants can show you how to get the most out of your warehouse space.