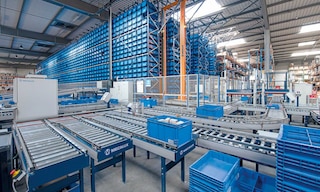 Examples of automated systems and robotics in the warehouse
15 Dec 2021
In this post, we examine several examples of automated systems from companies that have implemented automated solutions from the Mecalux Group in their logistics facilities to perform operations with maximum efficiency.
Automated storage and retrieval systems (AS/RS) are warehousing solutions that enable businesses to manage, optimise, and streamline processes in their warehouses. More and more organisations are automating their logistics operations these days. A study by Global Industry Analysts, Inc. forecasts that the global logistics automation market will grow at a compound annual growth rate (CAGR) of 10.4% between 2020 and 2027.
So, why are companies deciding to automate their warehouses? Because of the number of advantages this brings: increased productivity due to 24/7 uninterrupted flows, lower maintenance costs by reducing wear and tear on handling equipment, and perpetual inventory with the help of a warehouse management system (WMS).
Let's take a look at which operations can be automated with solutions from the Mecalux Group:
Warehouse inflows and outflows
Goods receipt and order dispatch are two fundamental operations in a logistics facility: ultimately, these areas are where the highest number of movements are made every day. On the one hand, goods receipts kick off the flow of materials in the facility. On the other, dispatches ensure the distribution of the products ordered by customers.
These operations can be accelerated with automatic truck loading and unloading systems. This solution improves agility and safety when receiving and shipping goods in the loading dock zone.
Spanish food company Grupo Siro implemented this system in its automated warehouse to facilitate high-paced entries and exits of heavy products.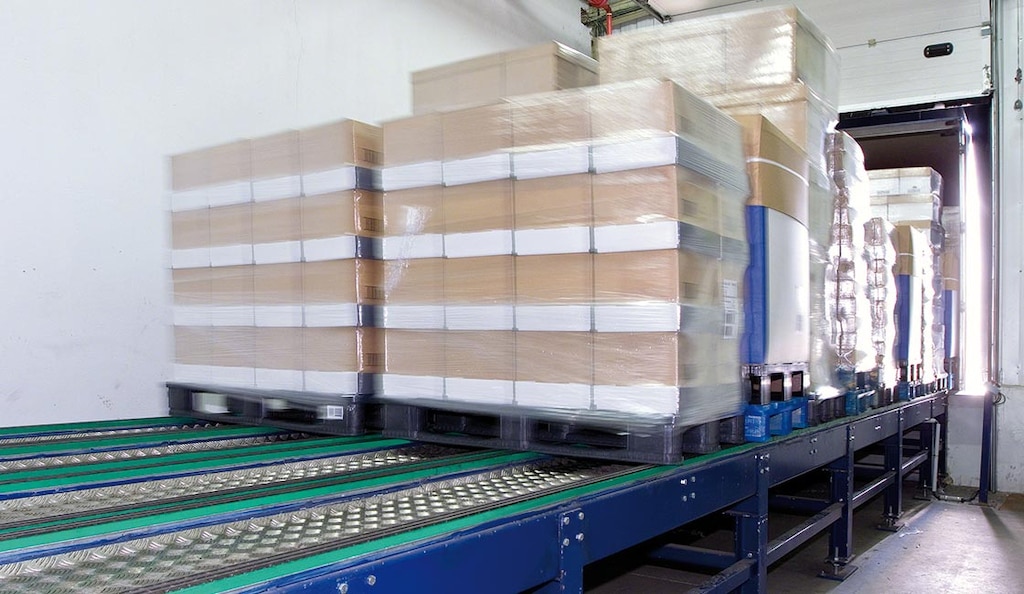 Movements of goods
Product movements take up a lot of operators' time. The most effective solution for facilitating product movements is a conveyor for pallets. This is because they're extremely versatile and can be configured into a wide variety of circuits, from lines that span a few feet long to others that link different areas, floors, and even buildings.
In Turkey, the warehouse of nuts and dried fruits retailer Tadım is connected to the production lines by means of a conveyor system. "Our daily goods receipts have gone up by 73%," says Logistics Manager Kemal Güler. The company receives an average of 1,000 pallets a day, and the conveyors ensure continuous flows of goods and minimise handling equipment activity (reducing the risk of accidents).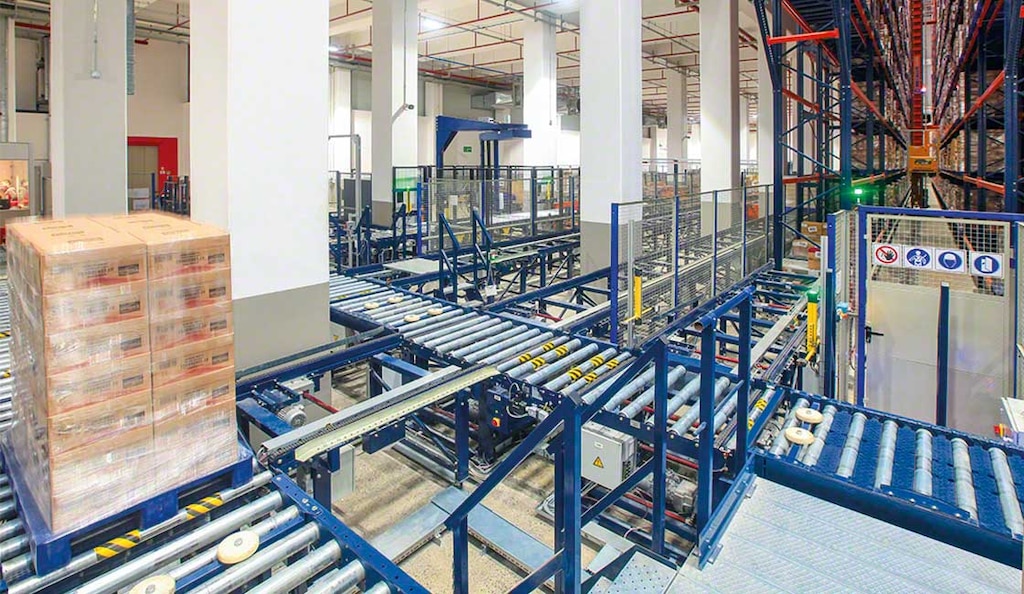 Another transport system that connects different areas in a logistics facility is the electrified monorail. These automatic trolleys are driven by an electric motor that moves along an electrified rail suspended from the ceiling or fixed to the floor of the warehouse. One company reaping the benefits of this solution is juice manufacturer Sokpol. It has a full electric monorail line from the Mecalux Group that connects its two warehouses to production.
Companies also turn to automatic guided vehicles (AGVs) and autonomous mobile robots (AMRs) to link different zones in a logistics facility. French paper manufacturer Clairefontaine has a warehouse designed by the Mecalux Group with several AGVs charged with internal transport. The business uses them to move goods from the production centre to the warehouse and from the storage aisles to the dispatch area.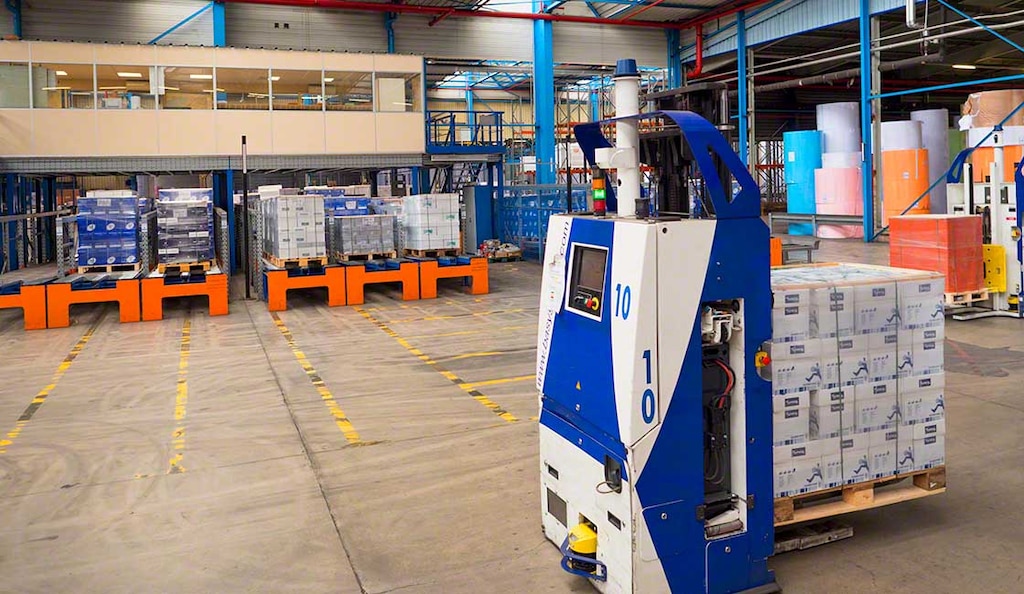 Product storage
The quintessential examples of automated storage systems in warehouses are those designed to automate the storage process itself, that is, the placement of the unit loads in their locations.
This category features stacker cranes (AS/RS for pallets). These robots move horisontally and vertically in the aisles to insert and remove pallets from the racks automatically. Leading high-end chocolate producer Schaal Chocolatier has an AS/RS for pallets in France built by the Mecalux Group for housing all its products prior to their distribution. The company chose to automate its logistics operations "to avoid using standard forklifts handled by operators," says Methods Department Manager Raphael Dorbeau.
Businesses with a high volume of goods inflows and outflows can opt for another common automated system: the automated Pallet Shuttle. With this compact storage solution, an electric shuttle moves inside the storage channels to load and unload pallets. The shuttle is transported to the corresponding storage channel by a stacker crane or a transfer car.
La Piamontesa, an Argentinean business specialising in meat products, equipped its cold store with the Pallet Shuttle system. "We had limited space, so we wanted to make better use of it to accommodate a larger number of items. After weighing different options, we decided on an automated solution," says engineer Diego Ghersi, Head of Engineering and Projects at La Piamontesa.
For warehouses that manage small items, miniload systems (AS/RS for boxes) can be installed. They operate in the same way as AS/RS for pallets: in each aisle, a miniload stacker crane inserts and removes the items from the racks with no operator intervention, facilitating and speeding up product management and order dispatch.
Spanish meat company Elaborados Cárnicos Medina has automated its storage zone with a miniload system supplied by the Mecalux Group. According to Director of Operations José López, "the automated warehouse for boxes has become a fundamental part of our production process; we couldn't work without it."
Order preparation
Order processing is one of the most demanding operations in a warehouse. To automate it, many companies employ the goods-to-person picking method. With this order preparation strategy, operators remain at their pick stations as automated systems such as stacker cranes and conveyors bring them the goods they need to complete the orders.
Tool manufacturer SAM Outillage has optimised order picking with an AS/RS for boxes from the Mecalux Group. This has enabled it to adopt the goods-to-person work method. Logistics Manager Candice Aubert says: "Before, operators would walk around the warehouse six or seven miles a day to locate the SKUs they needed. With the miniload system, the items are moved to the pick stations automatically.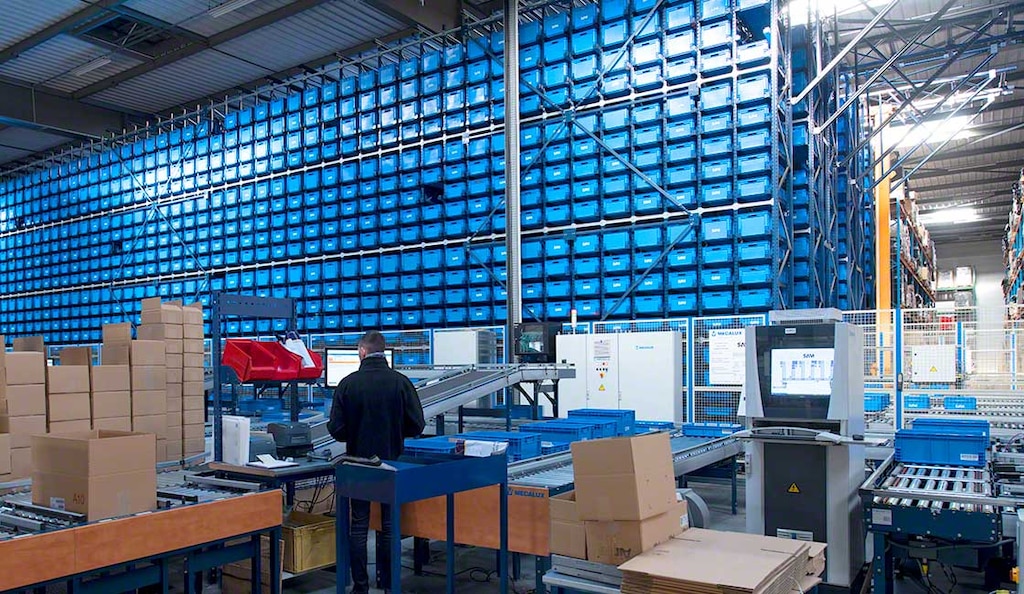 Warehouse management
Warehouse organisation and management are vital for providing good service. Warehouse management software allows companies to distribute their goods in a more logical and efficient way, thereby increasing throughput.
The Easy WMS warehouse management system is operational in more than 1,000 logistics facilities in 36 countries. Among the advantages of this program are stock control (businesses know what stock they have, where it's located, and where it's headed) and streamlined product and information flows.
Farming equipment and tool company Maison François Cholat has outfitted its warehouse in France with Easy WMS to ensure total product traceability. In France, the sale and storage of plant-protection products are two highly regulated activities. Since 2016, total traceability of these types of goods has been mandatory. "We needed a WMS that would enable us to find a customer to whom a specific item was sold and that would record relevant information, such as the production date or batch number. This way, if necessary, we would be able to recall a product from the market very easily," says Logistics Manager Morgane Cholat.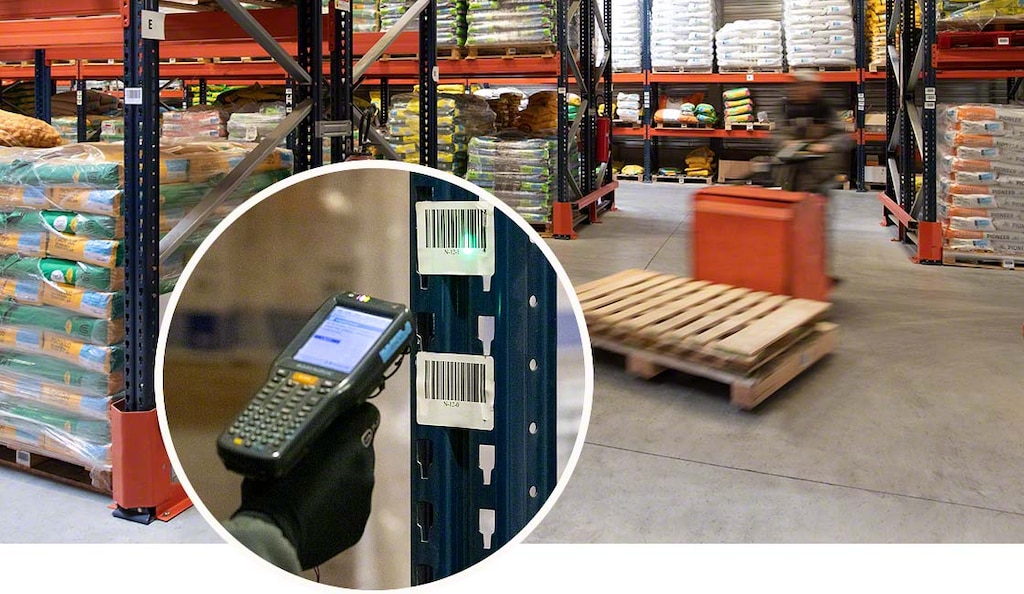 Automated systems, examples of increased efficiency
Automated systems are solutions implemented by many businesses looking to boost efficiency in their operations. Examples such as stacker cranes, conveyors, and the Pallet Shuttle can be incorporated in any logistics facility to optimise movements of goods.
At Mecalux, we've automated operations in numerous warehouses. Thinking about digitising and automating your logistics processes? Get in touch, and we'll tell you how you can do this.