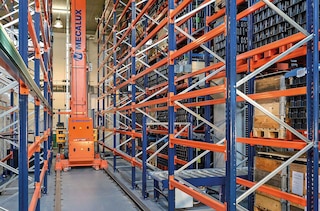 Industrial maintenance in automated warehouses
27 Jan 2021
Automated warehouses are high-tech installations that operate via the combination of three fundamental elements: warehouse management software, automated systems (with control software), and, of course, industrial racking. In automated installations, operators work hand in hand with robots, which assist them and carry out tasks under their control.
One of the most common concerns about automating a warehouse is the industrial maintenance that the new equipment will require.
How can you be sure that a standstill won't paralyse all your logistics activity? What technical support options are there for these systems? The answer to these questions lies in the development of an industrial maintenance plan, as we'll see below.
Types of industrial maintenance plans for warehouses
An industrial maintenance plan is a set of tasks that need to be performed to compensate for wear and tear on the systems and, thus, prevent breakdowns. Evidently, this procedure includes an action plan in the case of equipment failure.
The objectives linked to industrial maintenance are geared towards:
There are various kinds of maintenance plans for industrial systems:
- Equipment maintenance
This is centred on mitigating wear and tear on equipment and can be broken down into two subtypes:
Corrective maintenance: refers to repairs made once the failure or breakdown has occurred.
Preventive, routine, or first-level maintenance: relates to a series of actions taken before failures occur to try to prevent them. It's in line with manufacturer recommendations and, in any case, all actions need to be detailed in an industrial preventive maintenance plan.
- Upgrades
This consists of making improvements to systems to address flaws and, in turn, increase their performance. This type of maintenance is quite standard in terms of software, since programming progresses at light speed. However, it can also apply to machines and the replacement of parts with improved components.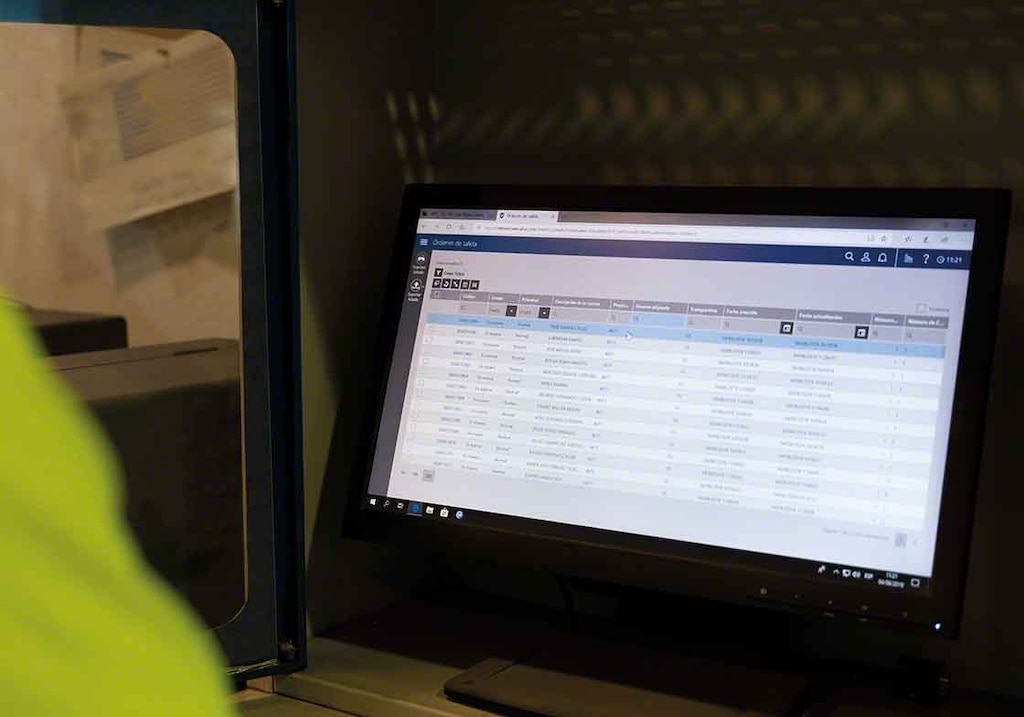 Characteristics of industrial preventive maintenance plans
Industrial maintenance plans can be drawn up in three ways:
Plan based on manufacturers' instructions: these plans are normally combined with the following type.
Plan based on generic maintenance protocols: these records comprise the list of tasks to carry out for each type of system, even if they are from different manufacturers. For example, the same preventive maintenance plan would be implemented for all handling equipment falling under the trilateral forklift category.
Plan based on a preliminary failure analysis or RCM (reliability-centered maintenance): this is formulated by analysing potential failures that might arise in the installation, categorising them and then studying the preventive measures to be applied. This formula is more complex compared to the others above.
What should an industrial preventive maintenance plan include?
Maintenance tasks, which can be extremely varied. They generally include sensory inspections, reading and recording of operating parameters, electrical and mechanical checks, cleaning, etc.
Job specialty, which will determine which operators will perform the tasks.
Frequency with which the job should be carried out and estimated duration of each preventive maintenance task.
Need (or lack thereof) to stop the equipment to perform the inspection.
Legal obligations with respect to systems maintenance: these must be aligned with the policies for prevention of occupational risks in warehouses in each country of operation.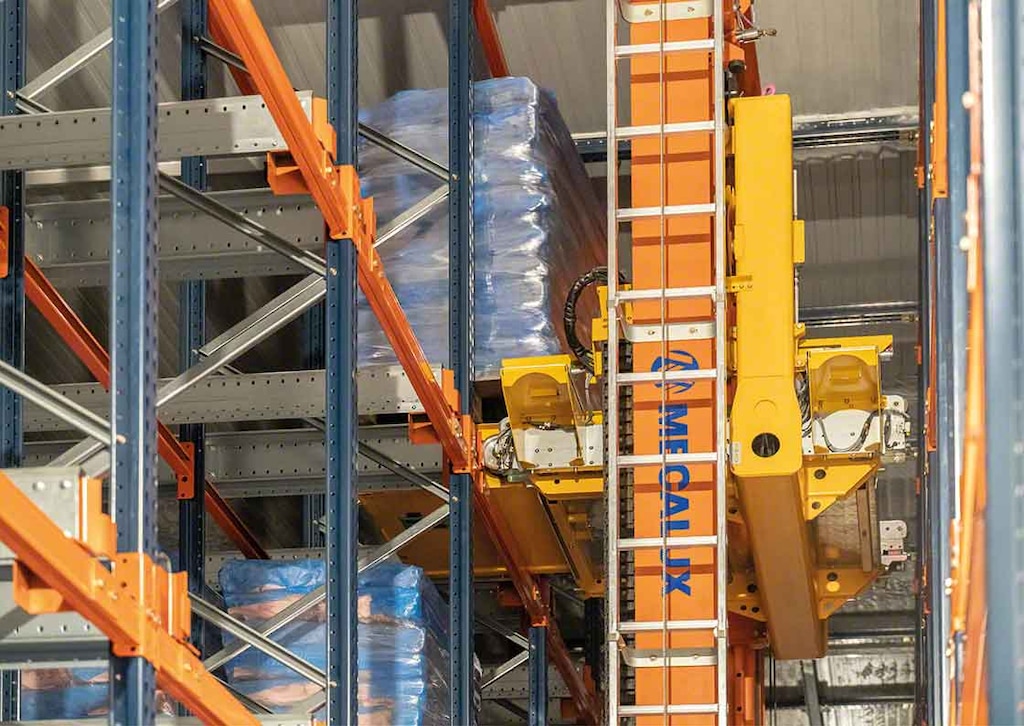 Maintenance options for warehouse systems provided by Mecalux
Once the smart warehouse project has been designed and implemented, Mecalux won't leave you on your own; on the contrary, we'll schedule a subsequent follow-up visit to verify that all systems are working perfectly during the start-up of the automated warehouse.
In addition, at this time, employees will be provided with specific training so that they can correctly operate the software and automated systems. There is also a maintenance plan for industrial racks, as we'll see later on.
Nevertheless, it's a good idea to take a closer look at the industrial corrective and preventive maintenance options for each type of system offered by Mecalux.
1. Automated warehouse systems: maintenance options
As a manufacturer of automated systems for warehouses such as stacker cranes and conveyors, Mecalux carries out extremely sound maintenance work. These tasks can be divided into three differentiated branches:
Presence of a Mecalux specialised technician in the installations: especially for more complex projects, it's advisable to rely on operational support from a Mecalux technician in the warehouse itself. Availability can be agreed upon with the technician, who will ensure the best possible conditions for the equipment, as well as solve any problems on the spot.
Preparation and implementation of the industrial preventive maintenance plan: as a manufacturer of automated warehouse systems, Mecalux has vast experience in their preventive maintenance. Since each installation is a world unto itself, maintenance plans are adjusted to each project and each type of system. Additionally, it's possible to include equivalent solutions from other manufacturers. The frequency of the maintenance work will be defined along with the actions included in the plan (there are usually between two and six inspections per year).
Electromechanical technical support: this service falls under corrective maintenance tasks. Thanks to this, the warehouse can count on a remote support technician to provide service 24 hours a day, 7 days a week to resolve any incidents that may arise. These issues will be dealt with by telephone, with a remote connection to the equipment, or by having the technician go to the installation.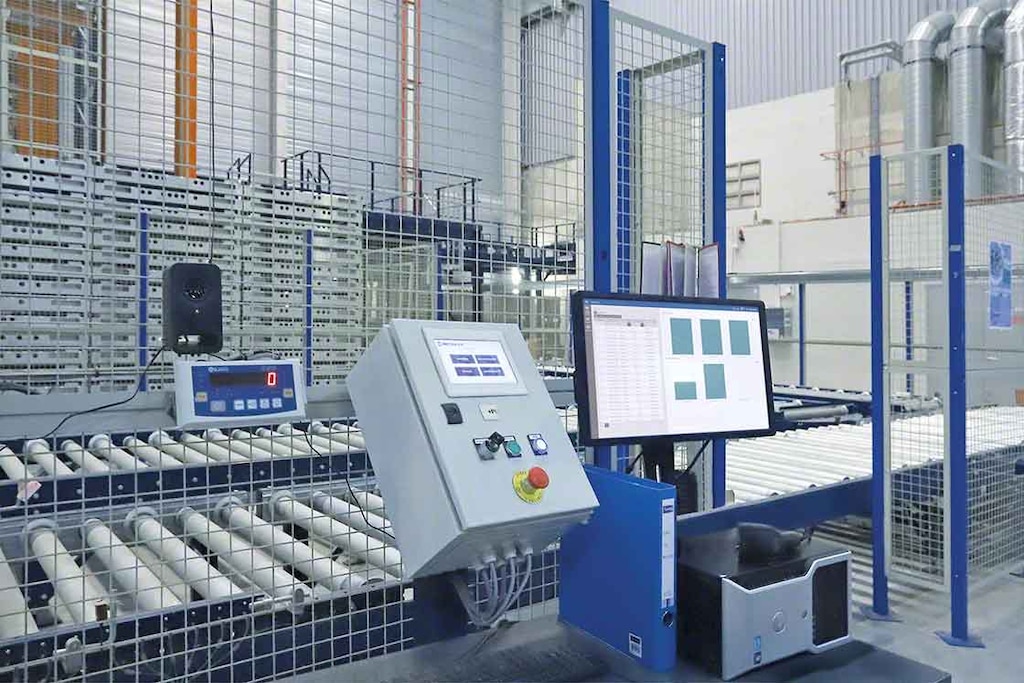 2. Easy WMS warehouse management software: updates and maintenance
Mecalux Software Solutions' R&D team updates Easy WMS on a monthly basis, adding new functionalities, improving existing ones and correcting any software issues.
All clients that contract the maintenance license — regardless of whether they use the on-premise or SaaS model — can benefit from these updates and, as a result, have a WMS with more functionalities. Mecalux's technical support team will be charged with performing these Easy WMS updates.
Apart from that, it's possible to obtain additional maintenance service in the form of the Easy Monitor module and telephone/online assistance. This software monitors the functioning of the WMS in the warehouse and detects incidents in real time to coordinate corrective action performed remotely by the technicians.
They can connect to the WMS via a virtual private network (VPN) set up for this purpose. The level of assistance and time it's provided can be adjusted to the client's needs. In any case, the response time will be under an hour.
3. Industrial rack maintenance
To ensure safety and proper goods storage at your warehouse — whether automated or traditional — it's important to have your industrial racks inspected at regular intervals.
At Mecalux, we've been providing this service to clients in very diverse sectors for over 25 years. As part of this industrial maintenance work, a technician will go to your warehouse, inspect the storage systems and appropriateness of the handling equipment and issue a report on the state of each rack and on any action to take. As manufacturers of industrial storage systems, we also supply parts needed for repair.
If you want to get out in front of potential incidents and be ready for them if and when they do occur, at Mecalux, we offer preventive and corrective maintenance options for industrial storage systems and warehouse management software. Feel free to get in touch — we'll tell you all you want to know about each plan so that it can be adjusted to your needs. Start up your warehouse knowing that we have your back!