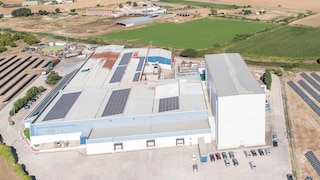 Warehouse insights: logistics storage costs
21 Dec 2020
Reducing operating costs and increasing profits are the main objectives of all logistics management. Reaching efficient intralogistics operations involves identifying and reducing major costs, including those related to transport and storage.
In our article, we are going to focus on the key areas within logistics costing and, later, storage expenses.
How are logistical costs distributed?
Logistics costs can be divided into three main areas:
Procurement costs: these includes all the work carried out by the purchasing department, which is responsible for selecting vendors and issuing purchase orders to them. In this sense, there is a growing trend towards more inter-company agreements and attention to criteria beyond just the price.
Storage costs: keeping a warehouse up and running entails a wide range of costs. To a large extent, its optimisation involves efficient management of operations, its integration with transport and setting stock levels to what is strictly necessary.
Costs linked to transport: these represent a very significant sum. The raw material or goods transport chain is a continuous challenge for logistics cost optimisation, because it undergoes ever-changing and unpredictable factors (e.g. fuel prices). To offset this variability, present-day trends place emphasis on consolidating goods, organising routes and using more efficient industrial grade vehicles.
Types of logistics warehousing costs
In-depth knowledge of storage costs and the variables that define their inner and outer workings are essential to improving warehouse performance. Let's look at the main storage costs:
1. Storage space costs
The cost of storage space is related to the warehouse building:
Rental and/or amortisations: the nature of this cost will depend on whether the warehouse is owned by the company or leased to a third party.
Financing: this is the capital required to invest in a warehouse.
Repairs and maintenance of a logistics warehouse such as painting, insulating, paved floor repairs, building improvements...
Insurance: ordinarily, a company protects its warehouse building against accidents or losses such as fires, floods, earthquakes...
Taxes: those related to the building, such as the property tax.
2. Installation costs
This section on storage costs refers to all the elements used to maximise in-warehouse storage capacity and facilitate in-house load handling. In general, these types of costs are linked to the financing of…
Handling tools and equipment: either manual (e.g. forklifts or pallet lorries) or automated systems (stacker cranes or conveyors). Other tools, such as picking aids or automatic packaging systems, would also come into play here.
Storage systems: the cost of the industrial racks needed to improve warehouse capacity.
Warehouse management software: although not a tangible element, the software calls for an investment intrinsically linked to how a warehouse functions.
On top of this, there are also costs related to repairs and equipment maintenance, such as the Technical Rack Inspection, equipment depreciation and rental costs.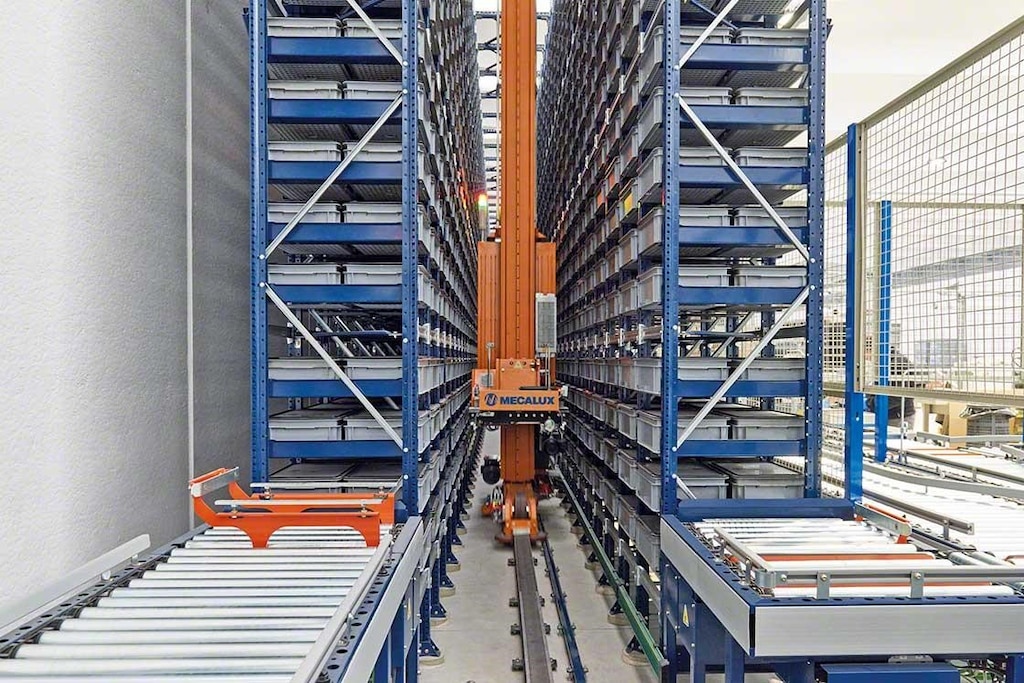 3. Handling and management costs
They are tied to resources needed to keep the stream of materials alive in a warehouse:
Personnel costs: the labor costs of employees engaged in your warehouse activity (including office staff and management). In other words: salaries, social security, work clothes, meal allowances or performance bonuses. These costs fluctuate if temp workers are used during peak seasons.
Depreciation costs of technical equipment and financing them.
Utilities and supplies: packaging, electricity, heating, running water, internet, cleaning service... In some companies, (e.g. those running cold stores), reigning in power costs is vitally important.
4. Cost of maintaining stock
Keeping stock levels intact a strategic issue for any company's logistics management, given that a warehouse makes it possible to satisfy demand reliably. But this entails significant costs in two ways:
Stock costs: having in-house inventory means tying up your investment in that stock and the financial cost this entails (i.e. money that cannot be invested in some other area).
Insurance costs: how much these policies cost will depend on what type of merchandise you store.
5. Other non-obvious costs
These are miscellaneous costs that are generally due to either inefficiency or unexpected situations in your logistics activity. Examples include:
Stock outs: running out of a stocked product at a specific time has direct costs (the value of sales that cannot be closed), loss of image or brand loyalty (which is more complex to quantify).
Damage to the goods caused by mishandling. The cost will differ if the item is a right-off or if it can be repaired and reused (meaning added repair costs).
Inventory discrepancies: can occur through theft or simply because of data management errors (thus, the importance of having a strict inventory control).
Out-of-date stored goods that are not sold.
What factors influence storage costs?
Storage costs are defined by variables such as:
1. Number of products and quantity per SKU
A warehouse won't be organised the same way if you have many units of the same SKU (you can opt for compact storage to maximise space) or if you have a wide variety of SKUs and need access to each. The so-called trending SKU proliferation: more and more product variety and more personalisation.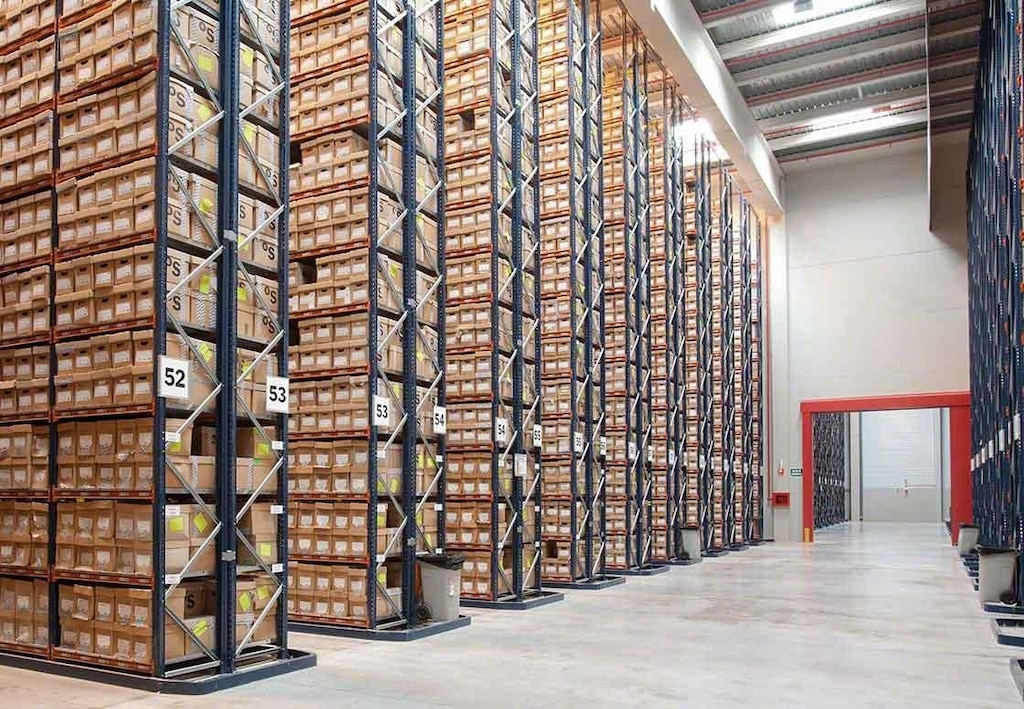 2. Dimensions of the stored goods
Storage space requirements will be very different if you handle pallets, oversised goods or small items. The same will happen when handling equipment needed to move the goods. A pro-optimisation rule of thumb is: standardise unit loads as much as possible.
3. Seasonality and type of demand
Demand builds up at certain times of the year and can back any warehouse into a corner. You need to analyse fluctuations in your company's stock thoroughly to determine how to organise storage and material flows more efficiently.
Similarly, demand also shapes the size and composition of orders received by a warehouse. This conditions the picking burden a warehouse is likely to carry. For example, if you are dealing with small but numerous orders, you multiply the number of trips and operations to prepare them.
4. Picking and order prep operations
Your picking method has a direct influence on the warehouse layout, as well as on the equipment needed to extract and move loads and the racking to be installed. For instance, you have to assess:
The warehouse's height: this is often a measure used to increase storage capacity, but handling loads at height is more expensive from a picking point of view (just raising a person or machine adds extra time to operations).
Order picking assistive systems: if you have packaging machines (wrappers or palletisers) or voice or pick-to-light devices, you increase the overall productivity of each picking phase.
5. Warehouse location
Of course, your business's location also influences warehouse costs. For example, logistics hubs developed in certain geographical areas (e.g. on the outskirts of large cities), push up land prices.
The challenge of minimising costs in a complex logistics setting
Cutting back logistical costs is a complex task and one that must be carried out from a broad point of view. If not, you run the risk of minimising costs at one point and increasing them elsewhere in your supply chain. For example, it may be more profitable from a purchasing standpoint to get better prices on large volume purchases. However, on the flip side, this increase in stock raises maintenance and storage costs.
Knowing the hardest hitting storage cost variables is the first step in trying to curb them. Not surprisingly, they rank up there among the potential supply chain optimisers.