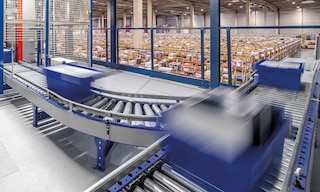 Logistics trends for 2022: resilience, traceability, and speed
16 Dec 2021
What will logistics trends for 2022 look like? The pandemic has led to turbulence in the supply chain, and as a result, more and more companies are turning to automation and digitisation to optimise their logistics processes.
The goal is to create safe working environments while knowing how to adapt to disruption that could occur in both the supply of raw materials from abroad and the shipment and transport of products on a national level. And all of this is underpinned by the increasingly rapid growth of e-commerce, with delivery windows that, at the local level, can be as short as a few minutes. Because of all this, the following logistics trends are set to chart the course for logistics in 2022.
Strengthening of supply chain resilience
Supply chain disruption is the alteration of any supply chain phase caused by agents external to the product, e.g., weather conditions, changes in legislation, and cyberattacks. A resilient supply chain is one that's prepared to address and minimise the different disruptions it comes up against to regain its service, production, and distribution levels following any incidents that might take place.
A study from Capgemini Research Institute indicates that 62% of companies believe that boosting supply chain resilience should be a priority in the wake of the Covid-19 pandemic. This stands to be one of the greatest challenges for the logistics sector in 2022.
In an interview with our company, Yossi Sheffi, Director of the MIT Center for Transportation and Logistics, says: "One of the great things that happened is that Covid-19 elevated the role of supply chains. Now, everybody realises how important supply chains are."
Hyperautomation
As the natural evolution of robotic process automation (RPA), hyperautomation promotes the automation of any business process that works autonomously and is capable of being automated. In 2022, businesses are expected to ramp up their level of logistics automation, replacing repetitive manual processes with automated transport and storage systems (AS/RS) capable of making decisions that drive the supply chain.
To enhance the analytical and predictive capacity of hyperautomation, technologies such as these are being used:
AI (artificial intelligence): fosters smart decision-making to perform automated operations without human intervention.
Machine learning: used to process an enormous amount of information and identify patterns. This way, the algorithm itself refines its processes continuously to obtain more and more accurate results.
Big data: processes a large amount of information that's impossible to analyse with traditional methods. This includes both structured and unstructured data.
The response speed of these technologies can be increased by implementing quantum computing. This consists of applying the laws of quantum mechanics to the IT field to expand computing power.
Supply chain as a service (SCaaS)
Cloud computing technology is redefining business management and, more specifically, the way logistics and the supply chain operate. Similarly, SCaaS allows businesses to obtain a much quicker return on investment by relying on a virtual partner to meet part or all of their logistics needs. This cooperation is facilitated by means of cloud software.
Thus, companies that leverage the supply chain as a service model generate lower business costs, make more of their resources, and have highly scalable supply chains.
Quick commerce: 10-minute deliveries?
In terms of last-mile delivery, the latest logistics trend for 2022 constitutes going from same-day deliveries to ultrafast deliveries in under an hour. Quick commerce (qcommerce) is revolutionising logistics and, in particular, two aspects relating to online retail: speed and convenience in order delivery.
Ultrafast shipments are noted for their almost instantaneous deliveries of small, uncomplicated orders to locations within a certain radius of a company's urban warehouses. This modality, which is especially popular in the online grocery sector, arose out of the change in mentality and purchasing habits of users, who value speed, service, and customer care over a possible discount or free shipping.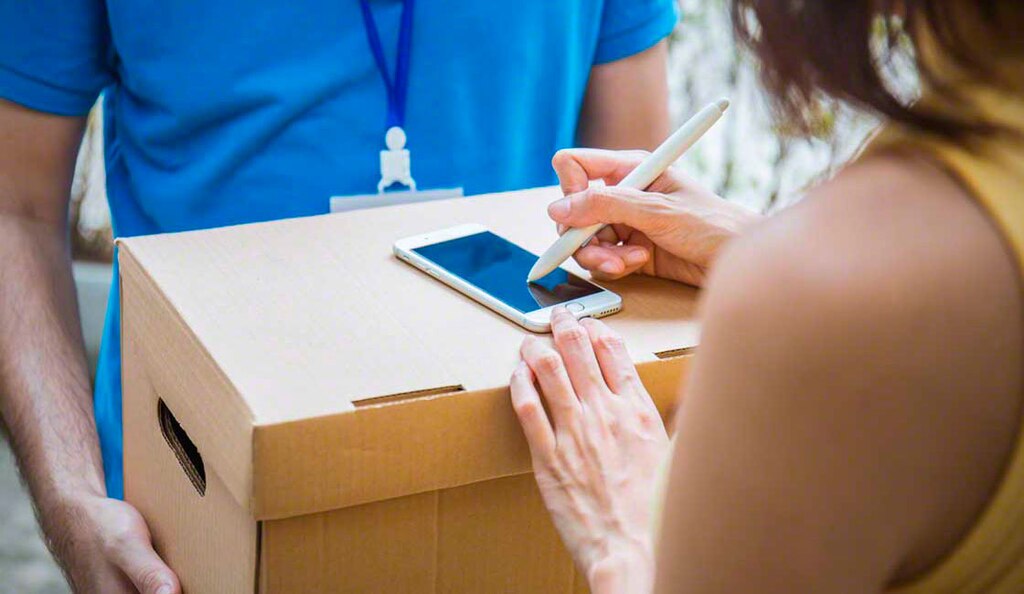 NFTs and blockchain in logistics
Blockchain technology, used to improve speed and security in the exchange of information, trended throughout 2021. And this will most likely hold true for 2022, with the aim of making communication between supply chain stakeholders safer, more transparent, and more effective.
Blockchain has also led to the emergence of NFTs (non-fungible tokens), digital documents similar to contracts that are registered by means of blockchain technology. For logistics, this could enhance security, agility, and transparency when consulting and transferring all information relating to a specific product. Although this technology is still in the experimental phase, NFTs could offer full traceability in logistics and permanent, real-time tracking of a given item, as they know all the metadata for the goods.
Sustainable logistics
Sustainable logistics, also known as green logistics, comprises the implementation of environmentally sound logistics processes. The objective? To constantly seek new methods of manufacturing, storing, and distributing products in a way that reduces the carbon footprint, pollution, and waste in all supply chain links.
Adding more pick-up points, promoting micro-fulfilment centres (closer to big cities) to prepare orders, and moving to zero-emissions fleets are some measures companies are adopting to minimise waste and consume less energy.
Installing automated storage and retrieval systems (AS/RS) is another excellent solution for businesses looking to cut down on energy consumption while raising their supply chain throughput.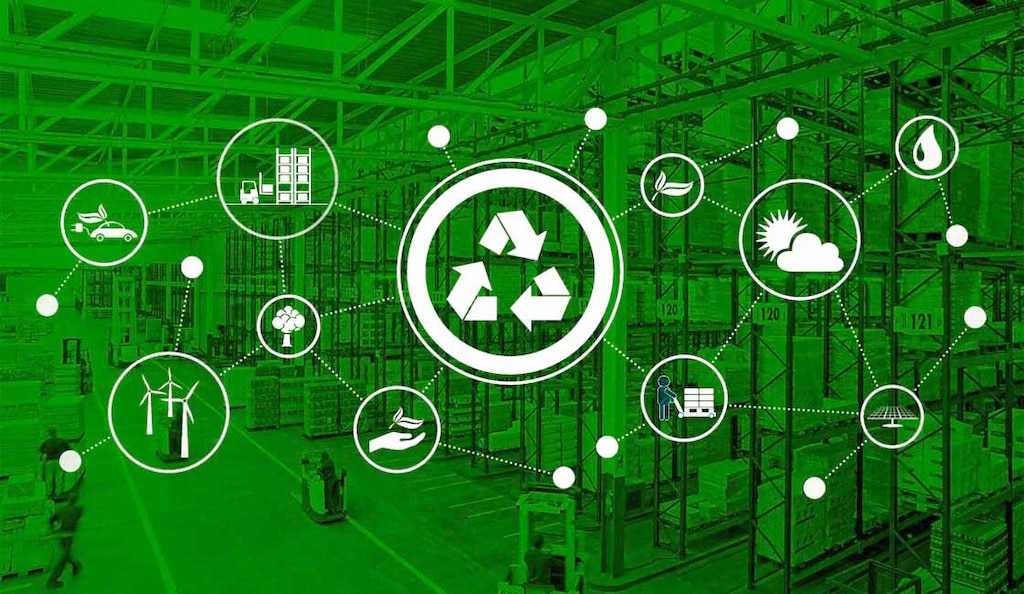 Logistics in 2022: the definitive leap towards Industry 4.0?
The logistics and transport industries have always continually evolved, and 2022 will be no different. The new logistics trends for this year are set to foster more resilient logistics through digitisation and automation. The aim is to avoid another supply chain crisis and for the sector to come out of the pandemic by making a definitive leap towards modernisation in line with Industry 4.0.
A new year is upon us, full of new challenges and demands and in which logistics will continue to play a major part in our day-to-day. Looking to optimise your operational efficiency in step with current trends in logistics? Don't hesitate to contact Mecalux, a trusted integrated logistics provider with extensive expertise. Get in touch, and one of our experts will advise you on how to get the most out of your logistics processes.