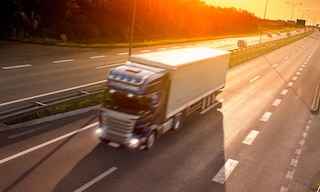 Middle mile delivery: second-to-last link in the supply chain
29 Dec 2021
Middle mile logistics is an operation consisting of the transportation of goods between two facilities. This flow of movements usually takes place between a warehouse that temporarily stores products received from a supplier or production centre and a second facility that ships the order to the end customer.
A product travels a long way from the time it's manufactured until it reaches the end customer. Therefore, it's a priority for companies to ensure that order shipments are carried out as efficiently and cost-effectively as possible. Businesses seek solutions that optimize middle mile logistics, e.g., through technology.
What is middle mile delivery?
Middle mile logistics is a process that encompasses the movement of goods between warehouses. This operation has a direct impact on the various processes that make up the supply chain, especially shipments of products to end customers, i.e., last mile delivery. Thus, for instance, if shipments of goods between one facility and another are behind schedule, deliveries of orders to end customers will also most likely be delayed.
Middle mile delivery makes it possible to optimize resources in processes that don't involve either the first mile or the last mile. Communication between distribution centres (DCs) facilitates accurate stock control and proper organization of procurement tasks.
So, what types of companies typically manage middle mile logistics? Those with a presence in several regions, with warehouses set up near urban hubs, or corporations with customers in a number of countries.
One example of a business that manages middle mile delivery effectively is Decathlon, a multinational company dedicated to the sale of sporting goods. In Northampton, UK, Decathlon has a warehouse equipped with picking shelves from the Mecalux Group. This facility supplies the country's physical stores and online customers. Zsolt Kabai, Project Manager at Decathlon UK, explains how middle mile logistics works at this company: "On average, we receive 250 pallets a day with products from Decathlon's central warehouses in France and Spain." All these items are then organized and stored in their corresponding locations, taking into account their size and demand level.

Stages of the first, middle, and last mile
Middle mile vs. last mile delivery
As opposed to last mile delivery — which grew in importance with the rise of ecommerce — the concept of middle mile logistics isn't so widespread in corporate circles just yet. The main distinction between the middle mile and the last mile lies in the destination of the products. While middle mile delivery includes movements of goods between warehouses, the last mile comprises shipments from a logistics facility or centre to end customers.
The last mile is the most complex logistics phase: the management of transportation vehicles to physical points of sale and end customers involves a wider variety of destinations. Meanwhile, the middle mile only deals with the main warehouse and the different shipping points, such as dark stores and micro-fulfillment centres. In this context, the logistics facility should be coordinated with the carrier to optimize the distribution of the goods.
Middle mile delivery requires seamless coordination between warehouses: product deliveries must be carried out in line with the available storage capacity and with the schedule of the facility receiving the goods. And last mile logistics requires smooth communication between the warehouse, transportation agencies, and end customers. The warehouse operations need to facilitate the pickup of goods from the carriers, organizing orders in advance according to the transportation route or the carrier delivering the shipment.
Another difference between the two logistics phases lies in the unit load to be managed and stored. Middle mile delivery moves large volumes of goods, mainly pallets, between the DC and the transit warehouses. In the last mile, on the other hand, the destinations are end customers and brick-and-mortar stores; therefore, boxes and other small unit loads are normally managed in this phase.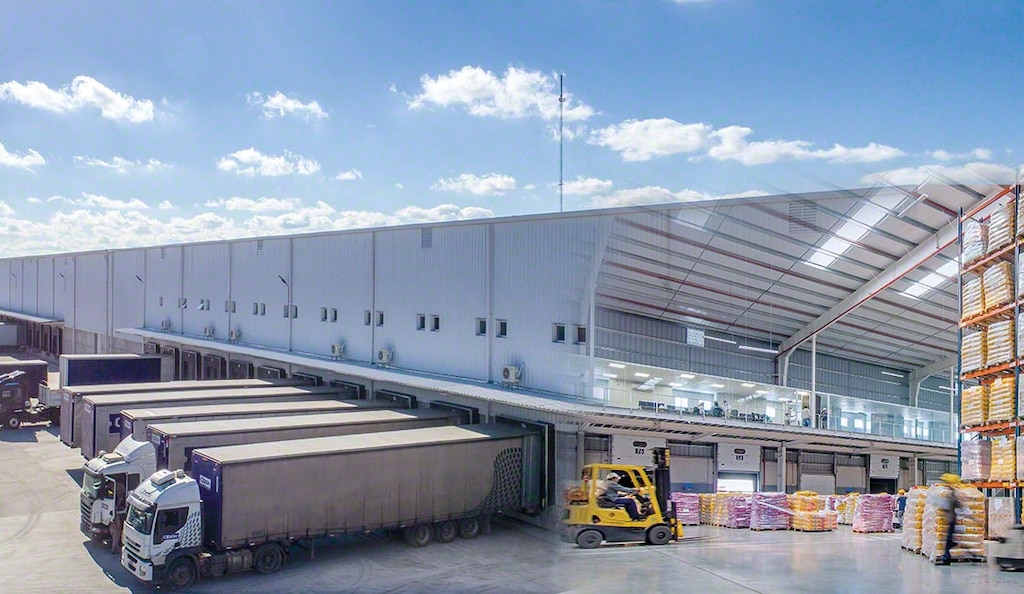 Optimization of middle mile delivery
Given the impact of middle mile logistics on the supply chain as a whole, companies dealing with multi-location inventory management have discovered in this operation a real opportunity to optimize their processes. Amazon, for instance, has made a strong commitment to middle mile delivery by creating Middle Mile Planning Research and Optimization Science, a department specializing in determining the best way to distribute products between suppliers and DCs.
One way to enhance middle mile logistics is to increase warehouse throughput. The implementation of warehouse management software such as Easy WMS from Mecalux provides you with inventory control. Additionally, it enables you to organize the goods receipt and dispatch processes in your company's warehouses to a T.
The product receiving and shipping processes are key to having agile, streamlined operations that speed up transfers between warehouses. And partially or fully automating these tasks improves performance in these operations. Some such solutions include automatic truck loading and unloading systems (for palletized stock) and pallet conveyor systems. Automating the management and execution of warehouse processes allows for efficient, error-free operations, which accelerates middle mile delivery and strengthens the business's competitiveness.
One of the most complex tasks in the flow of goods between a company's DC and its transit warehouses is the organization of shipping routes. There are multiple software programs on the market that, in direct coordination with the warehouse management software, optimize fleet management.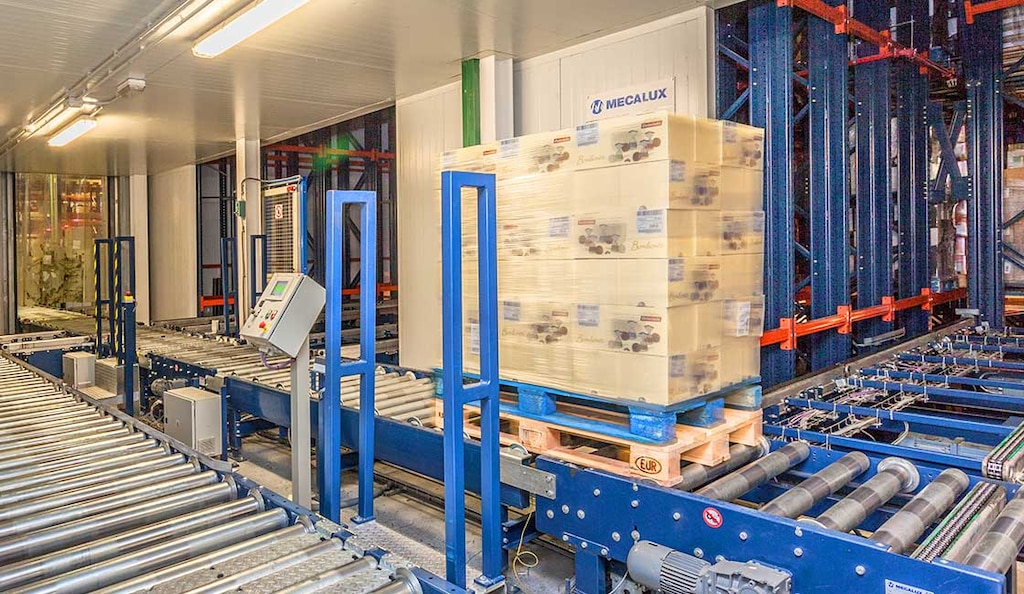 Middle mile delivery: technology to optimize the supply chain
More and more businesses are concerning themselves with middle mile logistics. Companies with warehouses in different locations need to optimize the last supply chain link to guarantee the smooth functioning of their supply chains.
At Mecalux, we develop software that enhances the efficiency of multi-warehouse operations. The digitization of logistics processes fosters stricter control over product traceability and fleet management. Get in touch, and we'll show you how our technology will help to optimize your business's middle mile logistics.