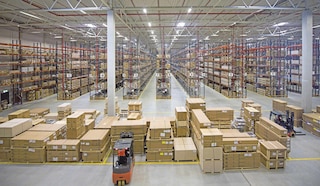 Supply-chain procurement: a key role in logistics
16 Apr 2021
In logistics, supply-chain procurement refers to the first phase through which the goods go. Specifically, it encompasses acquisition and storage. What can be done to speed up this process to obtain greater profitability?
In this post, we'll answer this question and examine the impact of procurement on production costs, its benefits, and the different types of procurement in the supply chain.
What's supply-chain procurement?
Supply-chain procurement is responsible for managing the supplies required for the sale and manufacture of finished products, semi-finished goods, and raw materials, all with the aim of ensuring that the rest of the supply-chain operations run smoothly.
To better understand the function of procurement in the supply chain, let's start with a definition of the concept. Procurement consists of acquiring the materials needed for a business's activity (production and/or sales) and storing them until the manufacturing or marketing process begins.
In the case of, for example, a production company, its supply-chain procurement procedures would be centered on purchasing raw and other materials, parts, etc. Meanwhile, for service providers, procurement would manage the acquisition of goods and finished products from the supplier to the warehouse.
Role of supply-chain procurement
All the functions of procurement in the supply chain can be narrowed down and grouped into three operations.
The first is related to goods acquisition, that is, the process of purchasing the merchandise required by the production and/or sales department, selecting suppliers, and taking into consideration price, quality, delivery date, payment terms, etc.
The second is associated with storage, as it's necessary to set up a space for storing the goods that will eventually be used by the production department. After the products have been manufactured, they, too, must be stored before being dispatched and distributed to end customers.
The third job of supply-chain procurement is to manage inventory. The aim here is to determine the number of SKUs to work with, as well as the frequency with which supply orders are issued to cover the organisation's production and marketing needs.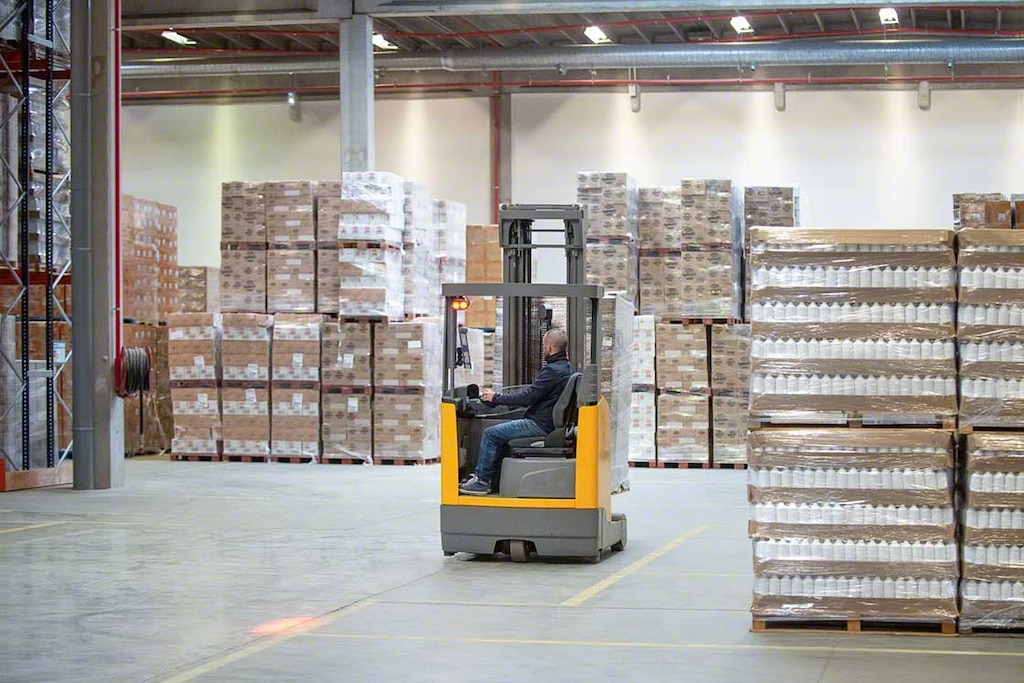 Types of procurement
There are different ways to carry out procurement, depending on how far in advance supplies are received and/or demand variability. Let's take a look at the three main ways in which companies manage procurement:
Just-in-time: with just-in-time (JIT), supplies are acquired as they are needed, so they don't have to be stored. Although this technique cuts down on storage costs, it increases the risk of a stock shortage, in addition to over-dependence on suppliers.
Synced with production: manufacturing requirements set the pace for goods acquisition. In this way, the exact dates on which suppliers will deliver the products can be planned ahead of time. This system also reduces storage costs while minimising the possibility of a shortfall.
Safety stock: establishing safety stock equips you with extra SKUs for facing any unforeseen circumstances relating to changes in demand or to supplier delays. It involves greater storage costs and eliminates any possibility of shortages. It does, nevertheless, call for stricter control over the procurement, production, and marketing processes, since being warehoused for an excessive time could lead to loss of quality and deterioration of the stock stored.
No one procurement management method is better than another, since each business decides how to carry it out based on its particular characteristics, work methodology, and resources.
Factors to take into account in procurement
To implement agile and efficient supply-chain procurement, organisations have to consider a series of variables. These include:
Supply flows. This entails deciding on and managing the stock quantities to be supplied and the replenishment frequency for having the required goods on hand as necessary.
Inventory type. This involves determining which stock management model best suits your supply chain and raises the level of customer service and company profitability.
Demand. This consists of forecasting customer demand based on historical data (big data).
Suppliers. Choosing optimal suppliers ensures quality products and on-time deliveries.
Goods receipt. It's vital to check the materials received, making sure they match those ordered.
Unit load. You should choose the appropriate unit load(s) for storing, transporting, and handling the goods (box, pallet, container, etc.).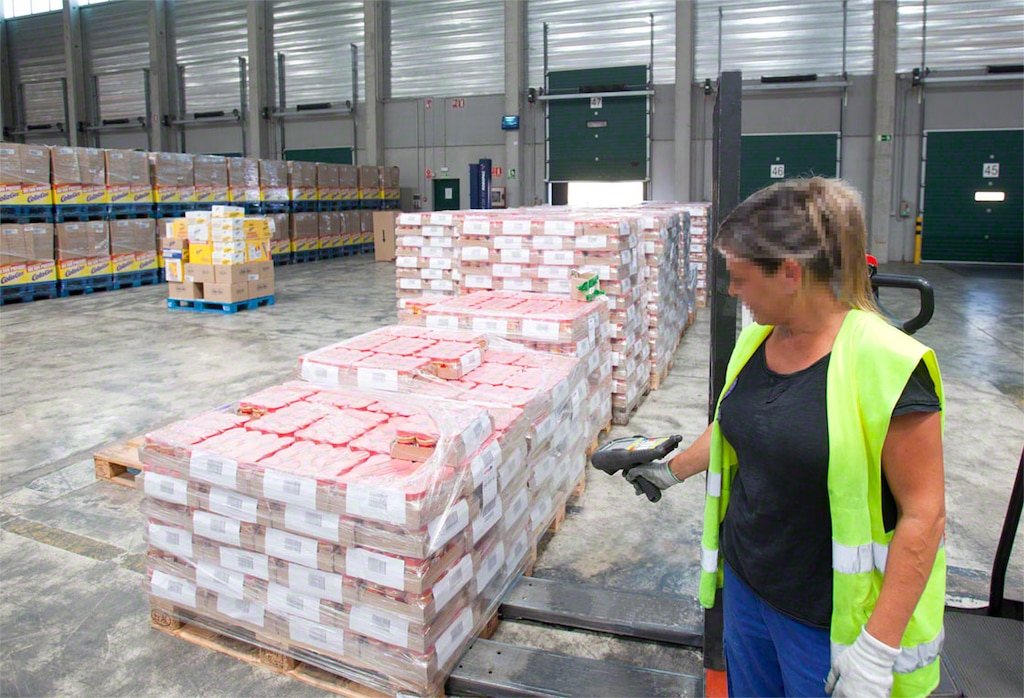 Advantages of supply-chain procurement
It's crucial to have a plan and a strategy in place when it comes to purchasing and subsequently storing materials. Therefore, it's a good idea to employ supply-chain procurement that enables you to, for instance, more accurately predict delivery times and, in turn, improve operation time lines and throughput.
Another huge plus of efficient supply-chain procurement is cost reductions. You no longer have to worry about purchasing more product than you need, only to have it turn into dead stock, entailing unnecessary storage expenses. Manufacturing costs will also go down, as you'll have enough goods at all times to maintain the stipulated production levels without experiencing stockouts.
Likewise, choosing the right suppliers will allow you to lower your transportation expenses and have regular, economic supplies of quality material. And in doing all of this, you'll improve your end-customer service and brand reputation by showing commitment and interest in making the most of a sustainable, competitive supply chain.
Supply-chain procurement: systems and technology
Implementing MRP (material requirement planning), ERP (enterprise resource planning), and/or WMSs (warehouse management systems) help to digitise the control of all orders, for both the production and marketing processes. Another growing trend is e-procurement, whereby all dealings with suppliers are carried out digitally (especially those relating to purchases).
On a logistics level, a warehouse management system — fully compatible and easily integrated with ERP — can maintain optimal stock levels at all times for production or sales, thanks to alerts and reports. Additionally, WMSs are designed to automatically generate purchase orders for suppliers, allowing you to replenish goods before reaching the minimum level set.
Once the merchandise has arrived at the installation and has been correctly identified, the software devises the most suitable warehouse slotting strategy according to turnover rate, expiration date, accessibility, etc.
Lastly, a WMS, such as Easy WMS from Interlake Mecalux, also ensures full traceability of the products in each of their stages. This WMS can monitor movements in order to prepare reports with historical data that let you plan ahead and prepare for seasonal or periodic peaks in demand, thus optimising demand forecasting.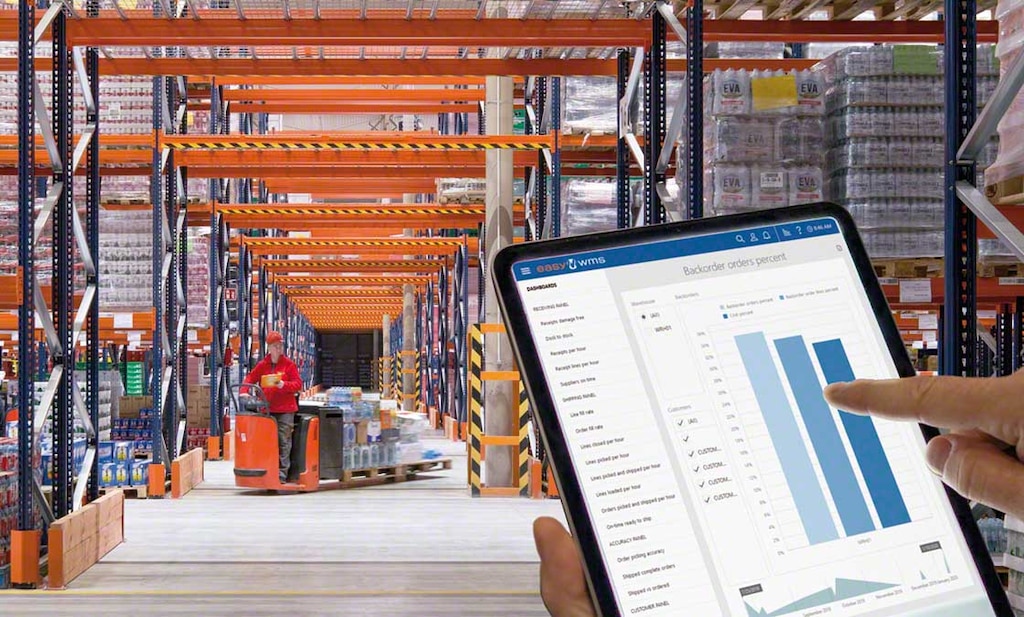 Good practices within everyone's reach
In logistics, treating procurement with the importance it deserves is fundamental for the future of the supply chain. The complexity involved in managing the quantities and frequency of supplies, controlling demand forecasting and its effects on inventory, and improving communication with suppliers are some of the challenges posed by supply-chain procurement.
Maintaining good practices is easier than it seems if you have the necessary resources, for example, the right storage solutions and a competitive warehouse management system. At Mecalux, we're specialists in devising the logistics solution that best suits your needs. In the case of supply-chain procurement, Easy WMS's WMS for Manufacturing module will enable you to completely integrate your production-line procurement processes with the goods stored in the installation. Get in touch for information on how to improve operations in your warehouse.