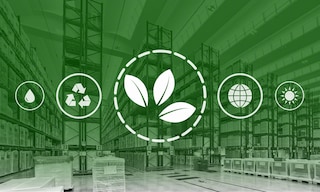 8 best practices for a sustainable warehouse
09 Nov 2021
A sustainable warehouse is a facility with a low environmental impact thanks to different strategies and techniques designed to minimize the production of waste and energy consumption. These warehouses are part of the green logistics framework, which aims to curb the carbon footprint generated by logistics operations and make rational use of supplies.
Let's take a look at eight practices companies can adopt to reduce the environmental impact of their logistics activities and ensure sustainability in warehousing:
1. Energy efficiency
To maximize energy efficiency, organizations can take advantage of natural light and use energy efficient lighting. Some popular resources are skylights, solar panels, and sensors. Energy management systems can also be implemented to make effective use of power. For instance, machines can be shut down when they're not being operated. With these solutions, businesses can reduce their dependence on fossil fuels as well as their carbon emissions.
2. Automated storage systems
Automation is a rising trend. According to the 2021 MHI Annual Industry Report, as a result of the coronavirus pandemic, 43% of businesses surveyed claim to have spent $5-10 million on robotics and automation, while 53% say they plan to substantially increase their investment in this area.
So, why is automation associated with sustainability? Because automatic handling equipment emits fewer polluting gases and helps to lessen the traffic of traditional forklifts with internal combustion engines. Meanwhile, automated facilities can operate in lights-out mode as dark warehouses, thus reducing their carbon footprint.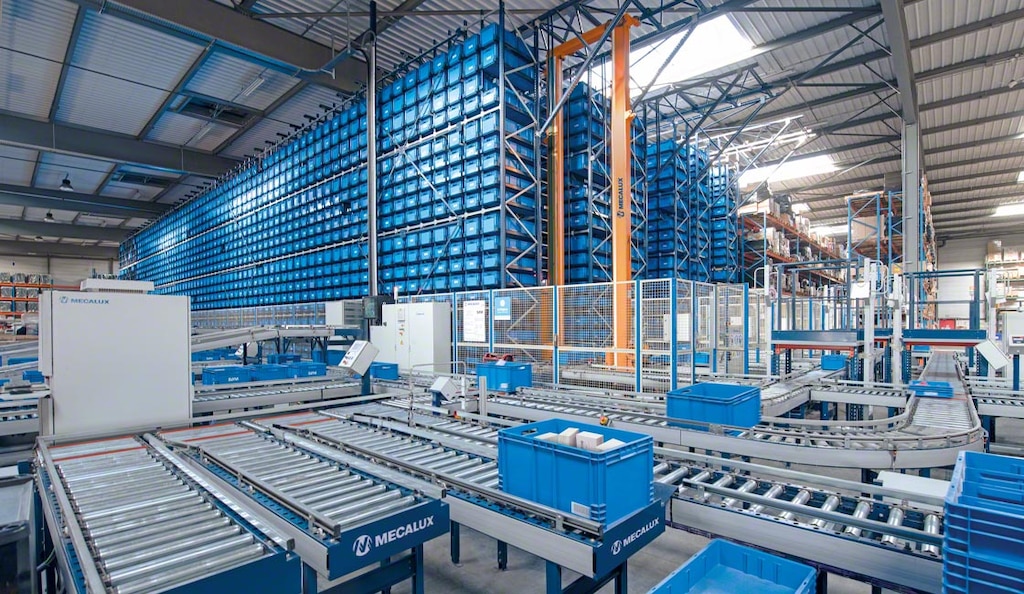 3. Sustainable climate control
Air conditioning entails high energy consumption, especially in cold and freezer rooms. The aim is to store these products in the right conditions while minimizing energy consumption.
When it comes to efficient climate control in a facility, the difficulty lies in its structure. As a general rule, warehouses are large industrial buildings with high ceilings and multiple openings to the outside, where the cold air from the street seeps in. How can this be mitigated? One option is to build warehouses with insulating materials such as sandwich panels, which prevent the transfer of the temperature to the outside.
4. Compact storage systems
High-density storage systems can contribute towards achieving a sustainable warehouse. These storage solutions leverage the available surface area to house a larger number of products. In rooms with controlled temperatures, compact solutions reduce the energy consumption per pallet stored.
High-density systems comprise various solutions with particular functions and characteristics: drive-in drive-thru pallet racks, live pallet racks, push back racks, and the Pallet Shuttle system. The choice of one solution or another will depend on factors such as the available space or number of flows required.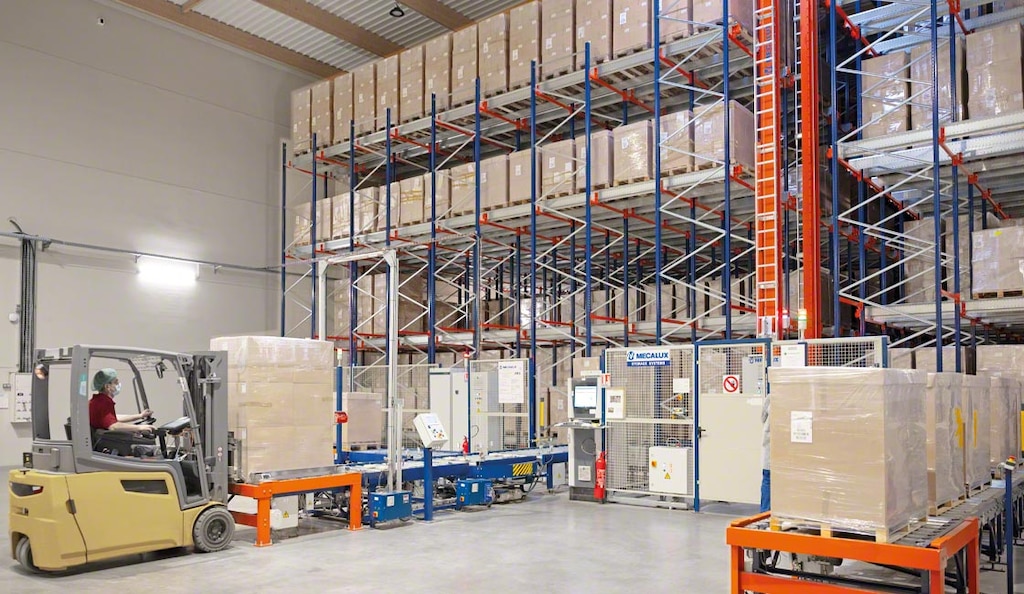 5. Reduce, reuse, recycle
The US Environmental Protection Agency estimated 14.5 million tons of plastic containers and packaging were generated in 2018, approximately 5.0 percent of municipal solid waste (MSW). Taking into account that logistics activities generate a lot of waste, in eco-friendly warehouses, the materials used on a day-to-day basis in the facility are collected separately.
The population is becoming more and more aware of the importance of recycling. The total volume of plastic containers and packaging MSW recycled in the US was 1.98 million tons in 2018, according to the EPA. In sustainable warehouses, recycling the different types of packaging is increasingly common.
Likewise, other waste, such as paper and glass, can be produced in a logistics facility. Separating, recycling, and reusing them can help to minimize the environmental impact of logistics.
6. Bring the warehouse closer to the customer
With logistics facilities set up near customers, there's less of a need for transportation. As a result, there's less pollution, which contributes towards more sustainable logistics.
Location is key in the logistics sector. One eco-friendly warehouse option is a micro-fulfillment centre, i.e., a small logistics facility typically located near a big city. This makes it possible to shorten delivery distances.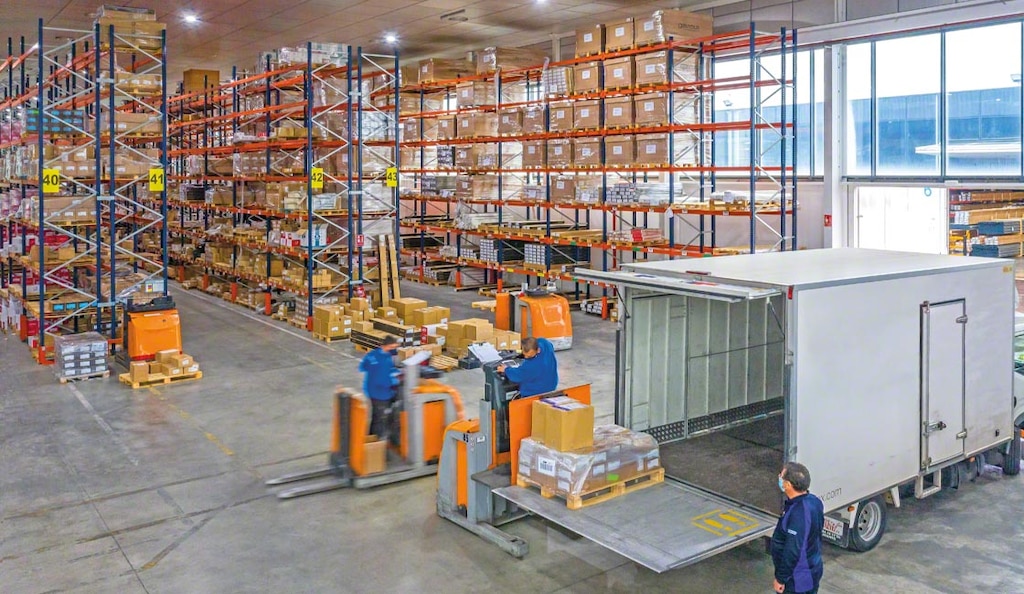 7. Preventive maintenance
Carrying out preventive maintenance that prevents possible breakdowns and facilitates decision-making in the event of machine failure can help to make the warehouse sustainable.
A study from consulting firm MarketsAndMarkets shows that the preventive maintenance market is expected to grow by 25.2% between 2020 and 2025. The report finds that this will comprise the adoption of technology such as AI (artificial intelligence), which, together with IoT (Internet of Things) devices, can provide real information on the warehouse. With preventive maintenance, companies can anticipate and prevent malfunctions to improve safety in their logistics facilities.
8. Efficient layout
Making the most of the storage space is essential for maximizing the throughput of the various operations taking place in the warehouse. To accomplish this, the first step is to optimise the warehouse layout and install the storage system that best meets the business's needs.
Although this process can be carried out in different ways, one of the most effective is to employ warehouse simulation software. This creates a virtual representation of a logistics facility that allows companies to run a number of tests to analyze the maximum performance of the warehouse in situations such as an increase in order volumes.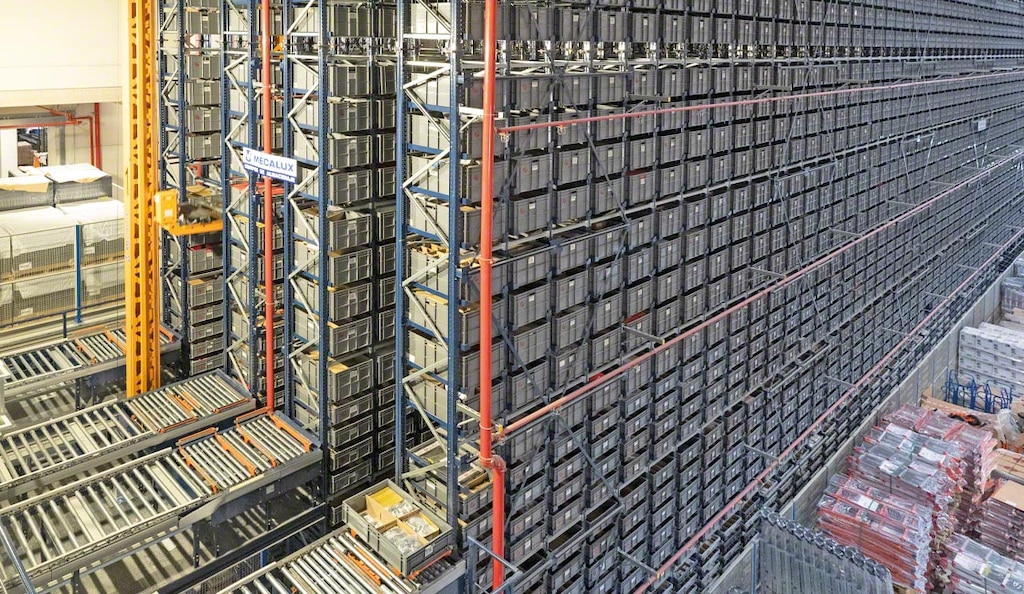 Warehouse for a sustainable future
Environmental concerns are the order of the day. Organizations can have sustainable warehouses by optimizing all operations in their supply chain. With efficient processes, companies can provide good service with minimal environmental impact.
At Mecalux, we develop storage solutions adapted to the requirements of businesses from all sectors. Be sure to get in touch — our solutions will help you optimize your operations.