06 Dec 2021
The concept of warehouse control refers to the supervision of all processes taking place in a logistics facility. The goal? To make sure that goods are shipped without error and at the right time.
To have an agile, flexible supply chain adaptable to market changes, you first need to understand it inside and out. Companies that analyse everything occurring in their warehouses and control product movements accurately can make strategic decisions.
What's warehouse control?
We can define warehouse control as the set of actions aimed at properly managing goods in a logistics facility: from knowing the amount of stock available to tracking the movements required to dispatch orders.
The main purpose of any warehouse is to supply customers, production centres, points of sale, or other facilities with the items requested at the appropriate time. If you don't keep close control over your operations, you'll run into major difficulties when it comes to order shipments. For example, if a business doesn't know exactly how many items it has stored, it will be incapable of effectively organising replenishment. Consequently, stockouts can happen, slowing down order processing tasks.
By carrying out strict warehouse control, businesses can rigorously monitor their goods, including their stored items in addition to those already shipped. This ensures total product traceability, as the company knows the exact location of each item in real time as well as the movements it has made in the warehouse up to its dispatch.
Organisations can also monitor the throughput of their operations, from goods receipt to order shipping, to introduce improvements that help to boost productivity. This enables companies to apply continuous improvement policies geared towards making small yet continuous changes that eliminate unproductive dynamics.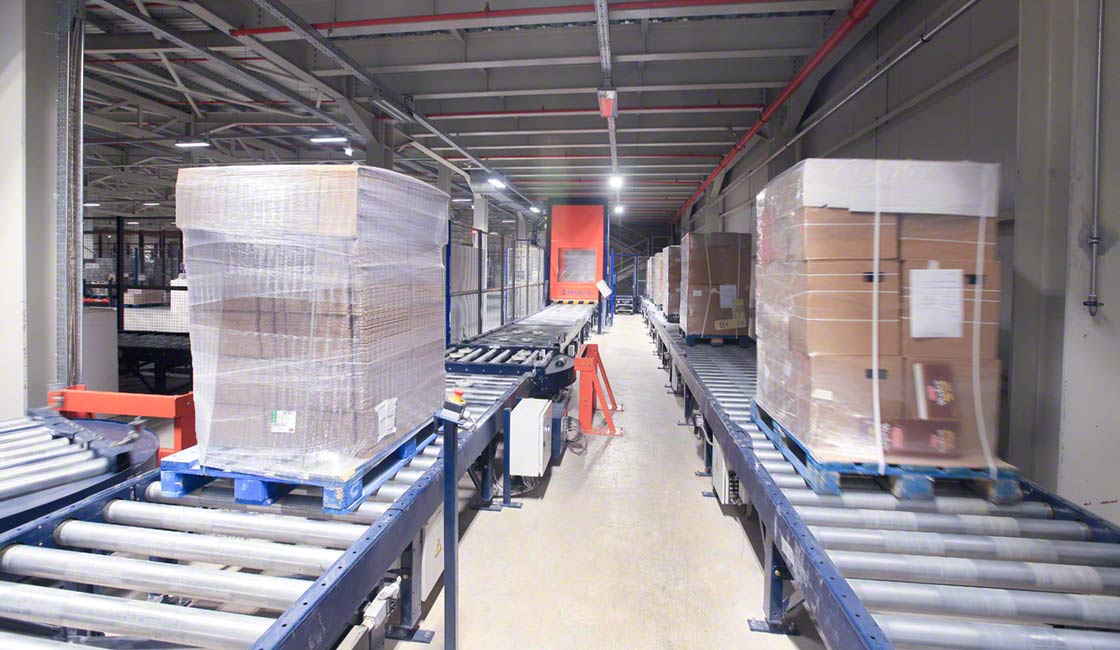 Warehouse control: critical phases
Logistics facilities are key for proper business development. Inefficiency in any operation has a direct impact on customer satisfaction and the rest of the supply chain processes. This is why supply chain managers are constantly concerned with analyzing the status of the warehouse to detect problems and solve them as soon as possible.
These are the most critical operations in a warehouse and, thus, those that require greater control:
Receiving
The first control action constitutes supervising goods receipts. In terms of operations, receipts are the starting point: businesses have to have enough product to provide their customers with service.
Warehouses usually receive a multitude of goods from different sources: suppliers, production lines, and even other logistics centres. Warehouses can also receive returns from customers or from points of sale during seasonal changes.
The receiving area is one of the most frenetic zones in a logistics facility. Activities taking place there include document verification and other tasks such as labelling. In order to control the goods, once the items are received, operators check them to see whether to store or cross-dock them. To complete this process quickly, operators usually follow instructions from warehouse management software. As a general rule, products usually come with receiving orders, which are documents that list the item quantities and available SKUs.
Stock control
Stock is one of the prime assets of any company. With efficient goods control, businesses have the products they need to be able to work and serve customers. Stock control also helps to balance out expenses: by selling stock, organisations recoup the money they've invested and can organise payments to obtain a healthy balance sheet.
To control their stock, companies record the products that enter and leave the facility. They also count the stock to know the exact number of items available at any given time. Stocktaking can be done manually (i.e., physical inventory) or with warehouse management software, which provides businesses with a perpetual inventory system.
Order dispatch
Dispatch control is of fundamental importance in a company's supply chain because, in the end, all warehouse operations revolve around a single objective: to facilitate and streamline the distribution of goods.
Generally, products leaving the logistics centre have a wide range of destinations, e.g., customers, production lines, points of sale, and other company warehouses.
In the dispatch process, a control is carried out to verify that the correct products are distributed. Likewise, a large amount of information is managed in this area, such as shipping routes, stops, and goods stackability. To prevent mistakes, businesses invest in management software that tells operators how to validate each item.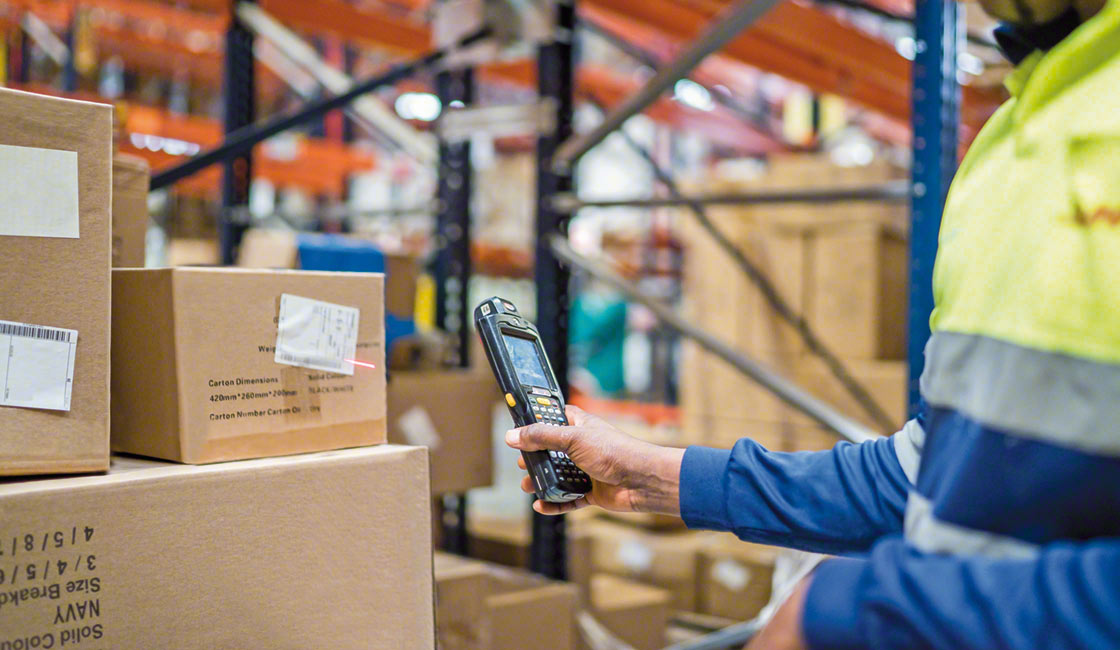 Technologies to improve warehouse control
Although warehouse control can be carried out manually, for organisations that want to improve accuracy and ramp up productivity, technology is a must. Technology and digitisation ensure excellent visibility of stock and of all processes taking place in a logistics facility.
Warehouse automation
In automated warehouses, storage solutions such as stacker cranes (AS/RS for pallets) move goods in a completely autonomous way, with no operator intervention. The advantage is obvious: maximum precision and, consequently, minimal risk of error.
Following instructions from the warehouse control system (WCS), machines perform all movements of goods inside the storage channels. The handling equipment incorporates sensors to safely move around the warehouse and detect the products to be moved.
More and more businesses are turning to automation and robotics to manage their warehouses. This is evidenced by a study from consulting firm Brandessence Market Research, which estimates that the global warehouse automation market will reach $38.23 billion by 2027, accounting for year-on-year growth of 14.6% from 2020.
Warehouse management software
The global warehouse management system (WMS) market is also on the rise. According to a study from consulting company Markets and Markets, it is expected to show an annual increase of 16.7% up to 2026. Among other reasons, this growth is due to the upsurge in online sales during the Covid-19 pandemic, to the globalisation of supply chains, and to the expansion of cloud technology.
Warehouse management software such as Easy WMS from Mecalux is an infallible warehouse control tool. This program organises products taking into account their characteristics and demand level as well as the movements they make (those performed by both operators and machines).
Moreover, with a WMS, you can analyse supply chain KPIs, enabling logistics managers to measure the company's progress and implement continuous improvement actions. For example, the functionalities of the WMS from Mecalux can be expanded with the Supply Chain Analytics Software module, which provides warehouse performance information in real time.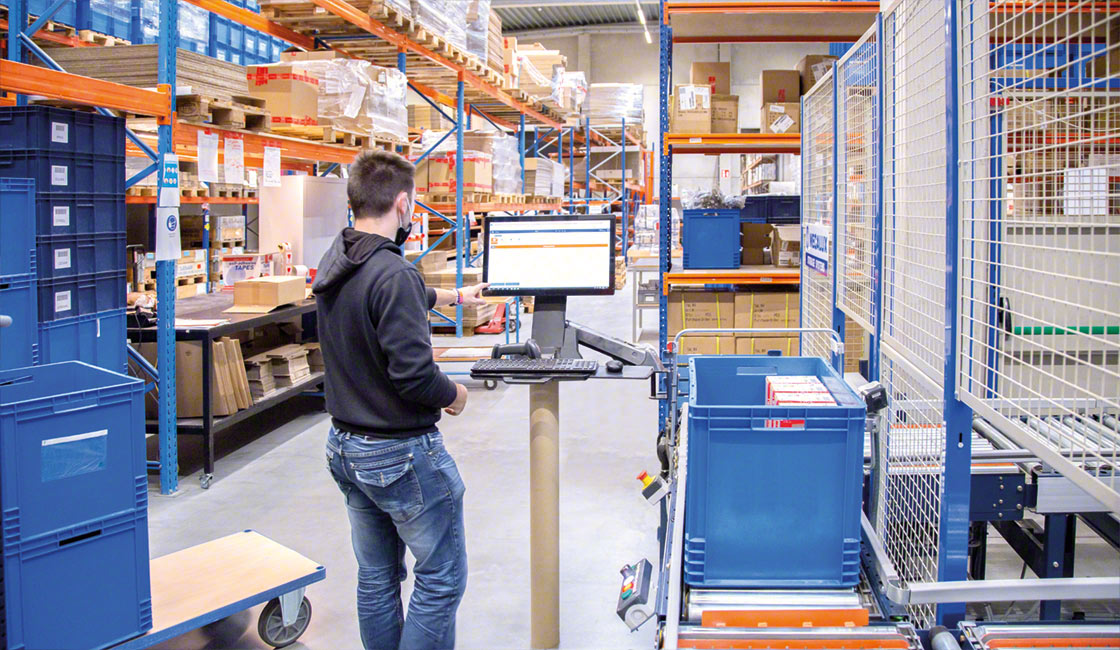 Warehouse control drives the supply chain
Every business is unique, so the nature of warehouse control will be different for each logistics facility. Managing products in a large automated warehouse isn't the same as doing so in a small facility with few SKUs.
Technology is your best ally for controlling products in your warehouse. Warehouse management software rigorously controls goods received and shipped. Easy WMS from Mecalux provides you with perpetual inventory, with your stock updated in real time. Get in touch so we can show you how this technology can help you control and optimise your warehouse.