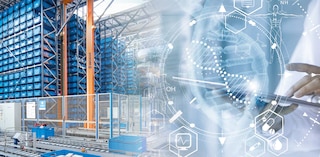 Coronavirus logistics: low temperatures, volatile demand
01 Jul 2021
Logistics has been on everyone's mind during the coronavirus pandemic. The sudden increase in demand for healthcare staples such as, for example, food, hand sanitiser, masks, and toilet paper represented a major challenge for the sector.
Likewise, the rise in online sales has compelled companies to restructure their warehouses to successfully manage e-commerce logistics. At the same time, they've had to ensure the health and safety of their operators working along the entire supply chain.
Against this backdrop, several supply chains collapsed under the strong demand for products, finding it difficult to dispatch part of the orders received. Up against this situation, certain companies in the online sector had to rush to hire dozens, hundreds, or even thousands of workers to take on this sudden growth.
On top of that, logistics has faced an enormous as well as tough challenge: the distribution of the coronavirus vaccine. In this post, we analyse the impact that COVID-19 has had on logistics and the adaptation of businesses to this new environment.
Logistics in the era of the pandemic
What issues has logistics been fraught with during the SARS-CoV-2 pandemic? Among the main challenges are:
Supply chain disruption. The supply chains of organisations offering the basic necessities or simply products used day to day had to continue providing service despite the restrictions to mobility seen in many countries. However, many others were forced to stop their activity, preventing other firms from procuring the raw materials for their production processes. So, what was the solution to these disruptions to the supply chain? To look for new suppliers — local or foreign — to supply the required raw materials. All of this brought about changes in the price of supplies, delivery delays, and so on.
Lack of responsiveness. The crisis created by the pandemic has led to a change in consumer habits, markedly increasing the use of e-commerce. Online supermarkets were most affected in this new scenario. According to the "Digital 2020" report from the We Are Social agency, web traffic from these companies skyrocketed by 251%. What impact has all of this had on a logistics level? Many companies hadn't prepared their logistics systems for such a peak in demand and, therefore, weren't able to offer agile, efficient service.
Workforce changes. Many businesses were forced to introduce changes in staff to maintain safety protocols and adapt to the different pace of activity. Given this situation, organisations have had to optimise their resources to continue doing business under such difficult conditions. The trend towards logistics automation, in terms of both operations and management through a warehouse management system, has become an effective solution for healthcare restrictions.
In just a few months, the supply chains of many firms had to deal with obstacles that pushed them to the limit. Some businesses have managed this new demand well. A case in point is Spanish firm Miguélez, which uses our company's warehouse management system and, during this time, supplied healthcare facilities with urgently needed electronic equipment. Unfortunately, other businesses have suffered serious economic losses, especially those that didn't know how or were unable to adapt to the online model and omnichannel retail, and those that couldn't operate properly under the restrictions imposed.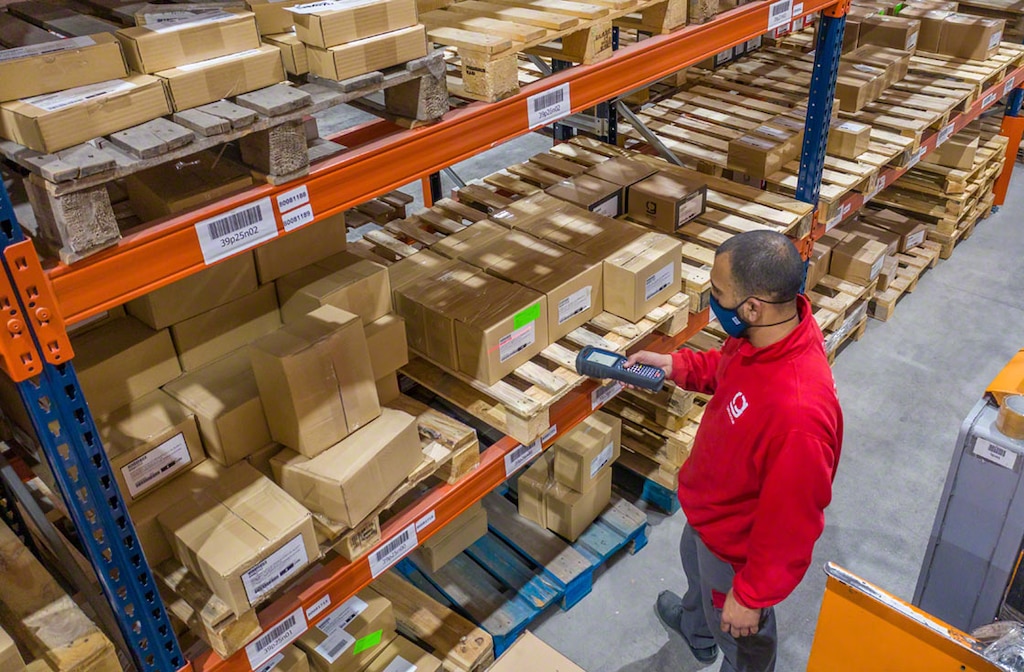 Logistics and the vaccines: cold storage management
If pharma logistics is complex due to the nature of the goods involved, the challenge and responsibility it has had to take on with the coronavirus vaccine has been even greater. Why is this? Because of the transportation volume necessary to arrive all around the world and, primarily, due to the difficulty of maintaining the cold chain to ensure that the vaccine didn't lose its efficacy.
Vaccines developed by US drug manufacturer Pfizer and its German partner BioNTech use messenger RNA (ARNm) technology, which is very effective but prone to rapid degradation. For this reason, the Pfizer vaccine requires ultra-cold storage and distribution (-80 °C). The Moderna vaccine, for its part, can be stored up to six months at -20 °C. To put this into perspective, the vast majority of vaccines are normally stored between 2 °C and 8 °C. Distribution of the vaccine developed by the University of Oxford and AstraZeneca, then, has been much simpler, as it can be kept between the usual positive temperatures.
When it comes to storage, it's important to consider the following aspects to protect the cold chain in the warehouse:
Optimise the space. Maximising the storage capacity improves energy efficiency and, hence, raises profitability. Along these lines, compact storage solutions stand out, such as the Pallet Shuttle system, mobile pallet racking Movirack, and drive-in pallet racking, among others.
Automate operations. Having automated elements, such as conveyors or stacker cranes makes it possible to limit the presence of operators inside the facilities, preventing occupational risks. Automating picking also helps to preserve the cold chain. At the same time, automation increases the throughput of operations in the freezer warehouse.
Manage product traceability. Having total traceability and real-time inventory is a priority when guaranteeing that merchandise is dispatched in its optimal storage condition. Employing a warehouse management system such as Easy WMS from Mecalux is indispensable for this.
Use a secure airlock system. This type of chamber minimises the risk of cold loss in the facility. It is composed of two doors that are never open simultaneously, hence, avoiding abrupt changes in pressure and temperature.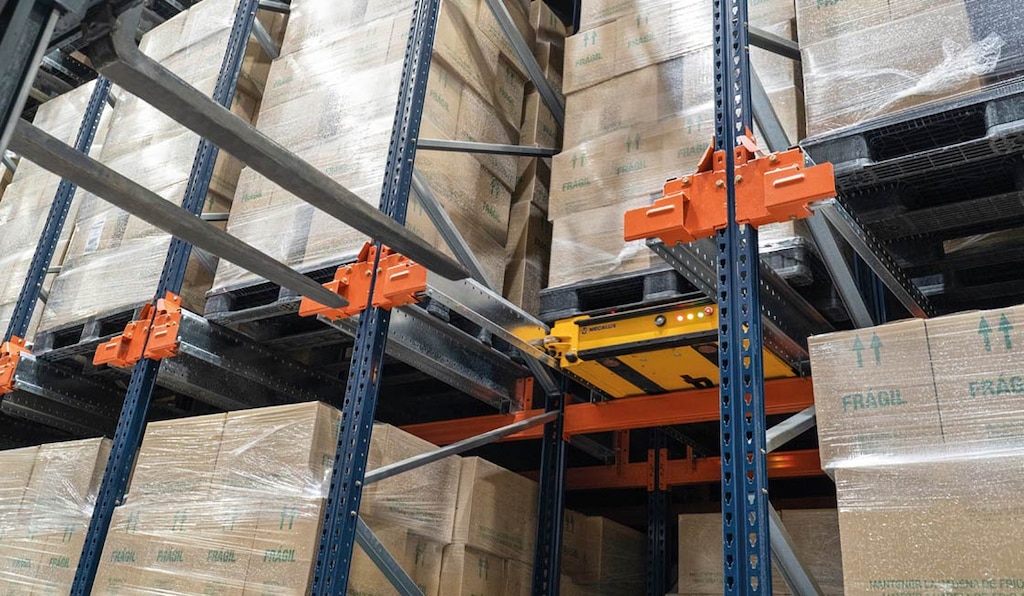 Post-pandemic logistics: what will it look like?
Where will logistics be once the pandemic is over? Will all these changes logistics has undergone remain? Or will we go back to our old consumption habits? Let's break it down:
We find ourselves immersed in economic uncertainty in which flexible and scalable logistics will be what enables us to adapt to constantly changing market trends.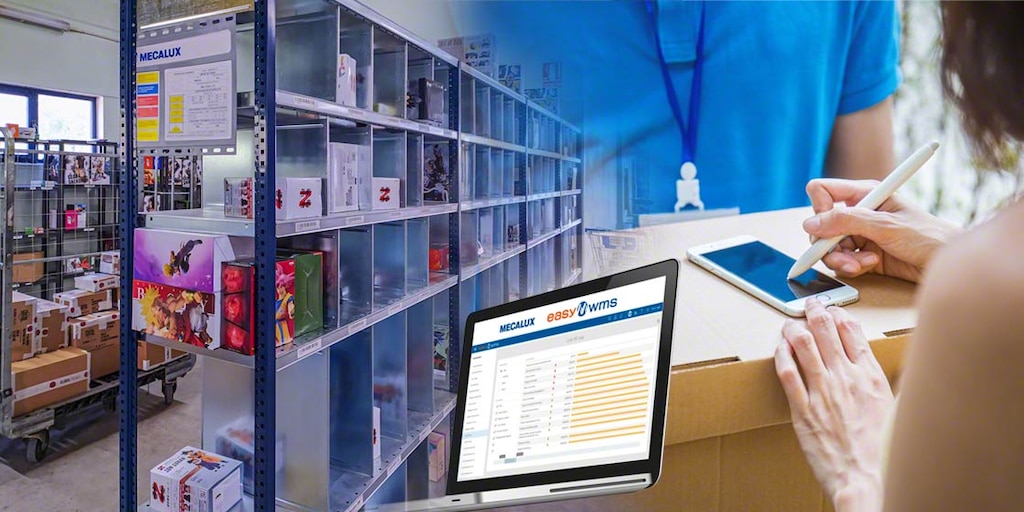 Logistics: an essential sector
During the pandemic, logistics has shown us just how important it is in our everyday lives. This was first demonstrated with the uninterrupted supply of basic necessities, and later with the management, storage, and distribution of millions of vaccines all around the world — an unprecedented challenge in the history of humanity.
If you think your warehouse needs to be adjusted to changes in consumer patterns resulting from the pandemic, or you feel your supply chain could be more efficient, get in touch with Mecalux. We'll help you come up with an innovative, personalised solution.