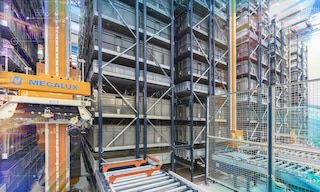 Differentiation strategy: logistics as an example
28 Sep 2023
In today's highly competitive market, characterised by constantly changing consumer needs, standing out from the competition is quite the challenge. One effective way to provide unique value to customers is to implement a differentiation strategy.
Companies that adopt this type of strategy highlight their strengths, enhancing operational efficiency and, ultimately, ensuring customer satisfaction. To achieve this goal, innovation plays a pivotal role. Although continuous improvement and logistics process optimisation require ongoing efforts, they have a direct impact on the customer experience.
Innovation strategies: definition and characteristics
A differentiation strategy refers to your organisation's ability to distinguish itself from competitors. So, how do you do this? By showcasing the characteristics, qualities, technologies and other elements that positively set your brand apart from others offering similar goods or services.
With an effective differentiation strategy, you'll add value to your products and services. Customers recognise and appreciate this, resulting in greater brand loyalty.
Robust logistics management — which includes efficient organisation of merchandise and supply chain processes, can constitute an excellent differentiation strategy. Businesses that plan warehousing operations, order processing and goods transportation can guarantee their customers higher-quality service, with swift, on-time deliveries.
In logistics, differentiation strategies go beyond speedy product delivery. Customised storage solutions, real-time shipment tracking and route optimisation are becoming crucial differentiators in modern logistics.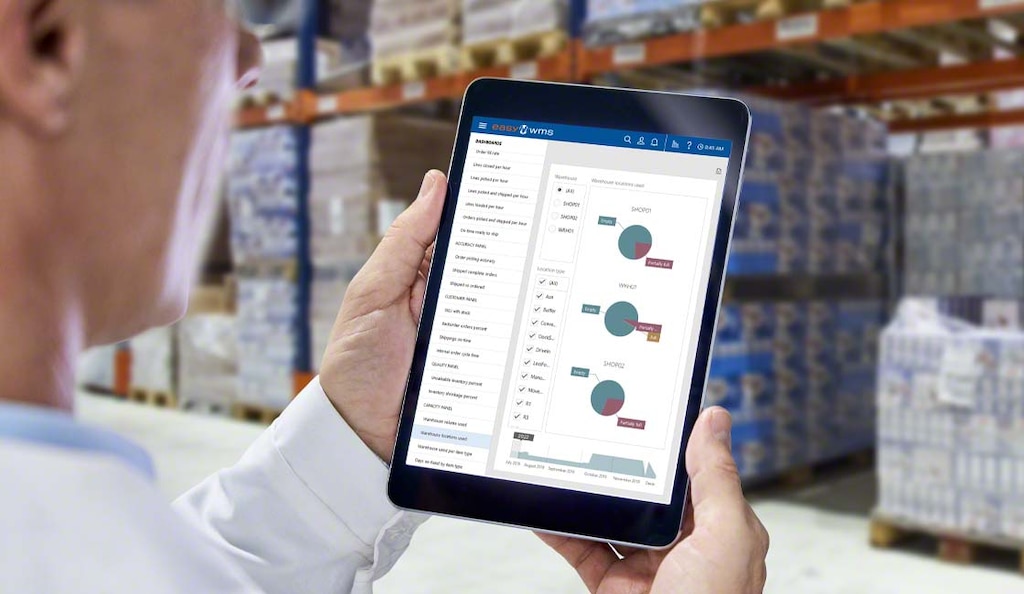 What are the different types of differentiation strategies?
When it comes to distinguishing your goods and services from those of your rivals, you can choose from various approaches that generate unique and attractive value for customers. There are multiple differentiation strategies you can apply to your business, such as:
Product or service. Your organisation develops unique goods or services in terms of features, design, performance, or functionality. At this stage, factors to consider include the technology or materials used in their production and the emotional and social responses they may evoke.
Quality. You prioritise the quality of your merchandise to offer customers exclusive items. To meet this objective, you can employ superior materials and perform rigorous quality control. This differentiation strategy is common in sectors where status is a relevant factor.
Customer service. Providing exceptional customer care and post-sale service is a great way to set your company apart. With this strategy, personalised service, technical support and quick troubleshooting are a must.
Brand and reputation. Building a solid brand with a positive reputation can constitute a valuable differentiation strategy. Many consumers choose a brand based on its image, values and emotional associations. Therefore, it's necessary to design marketing strategies that transmit your brand's values.
Technological innovation. When it comes to technology and innovation, staying ahead of the curve helps businesses rise above the competition. In addition to enhancing brand reputation, this strategy fosters the continuous development of new products and services that fulfil changing market needs.
Omnichannel. Offering different distribution methods or exclusive sales channels can differentiate you from your rivals. Omnichannel facilitates the customer shopping experience. However, it requires well-coordinated, streamlined logistics operations to ensure that goods are delivered successfully regardless of sales channel.
Customisation. Allowing consumers to personalise products or providing differentiated service according to customer preferences can give you a competitive edge.
Sustainability. Focusing on sustainable, environmentally friendly business practices (e.g., green logistics) is an effective differentiation strategy for attracting customers concerned about these issues.
As opposed to adopting just a single differentiation strategy, you can combine several approaches to create unique value in the market. The choice of one strategy or another will depend on factors such as your target audience, industry, or available resources.
How to implement a differentiation strategy
In the era of globalisation, having a differentiation strategy has become a basic need for businesses. Why? With such a wide variety of available options, consumers have become more demanding. They're more informed and know exactly what they want. For companies, the strategic key lies in identifying the "it" factor that sets them apart in the eyes of customers.
But how do you implement a successful differentiation strategy? First, you'll need a planned, consistent approach. It's advisable to carry out a study that considers issues such as the value of your products or services. Then, benchmark it against your competition's offerings. It's also vital to analyse your customers' needs and assess whether they're actually being met.
A useful tool for conducting this study is the SWOT (strengths, weaknesses, opportunities and threats) analysis. This technique enables you to evaluate the current state of your business and make strategic improvement decisions.
With internal strengths and market opportunities identified through the SWOT analysis, you can develop useful products and services that satisfy specific consumer needs. Additionally, weaknesses can be potential opportunities. Thanks to innovation, companies have the chance to reach a considerably larger number of customers.
Once you've analysed your business and market situation, you can design and develop products and services that align with your unique value proposition (UVP). Ideally, the UVP's characteristics and intended benefits should be well differentiated and, at the same time, clearly integrated.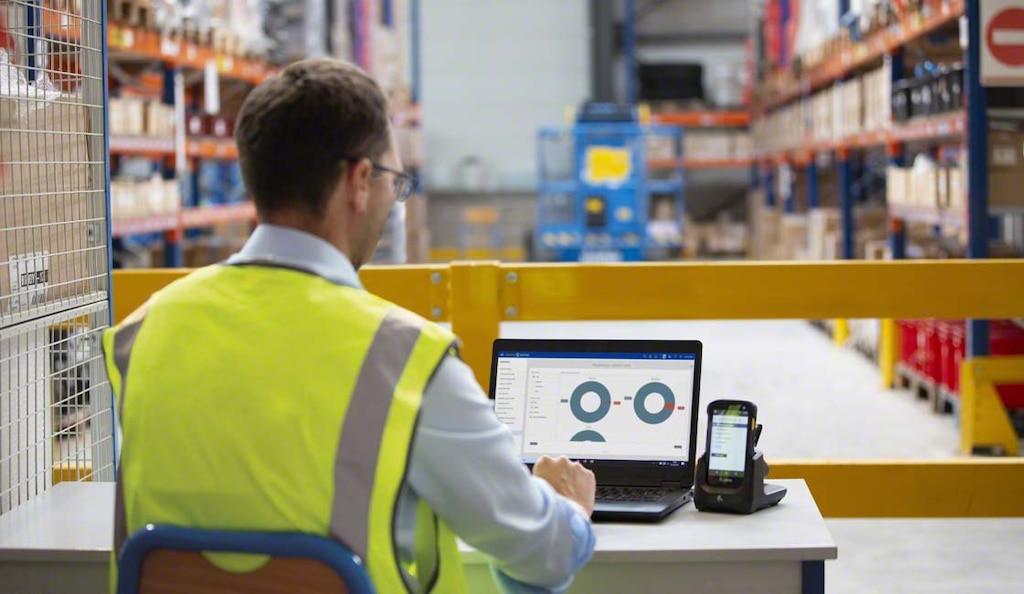 Examples of logistics differentiation strategies
Adopting a logistics differentiation strategy helps to stand out in a competitive market and satisfy changing customer expectations. Companies can adopt different measures to surpass their competitors. They can personalise their products, optimise their operations, incorporate innovative technologies and even establish strategic alliances to demonstrate their commitment to sustainability.
For French fashion retailer Rouje, for example, the customer experience is paramount. The business personalises certain shipments by including an exclusive tote bag. Rouje has digitalised its logistics operations with Mecalux's Easy WMS warehouse management system to control the status of its merchandise, optimise operations and ensure efficient order delivery. As part of its differentiation strategy, the company has implemented Value-Added Services (VAS). This digital solution provides operators with precise instructions on personalising specific orders.
Another organisation that prioritises customer satisfaction as a way to differentiate itself from its competitors is Beself Brands. This e-commerce retailer has made a name for itself by efficiently organising 5,909 SKUs taking into account brand, turnover, stackability and size, thus streamlining all warehouse operations. IT Leader Francesc Julià says: "As an online store, our challenge is to ship all orders as quickly as possible." Thanks to Easy WMS, Beself Brands' distribution centre is characterised by meticulous planning. Consequently, all orders are delivered on time.
For cosmetics company Natura Bissé, innovation, transformation and continuous improvement are the basic pillars for surpassing the competition. The retailer turned to logistics automation to strictly monitor the stages its cosmetics go through and track its 2,200 SKUs (finished products and packaging components). The brand consolidated its position as a cosmetics industry leader by incorporating state-of-the-art technologies. This is supported by centralised logistics operations, seamless communication between the warehouse and production, close monitoring of processes and highly efficient utilisation of available space.
"Technology must form part of Natura Bissé's processes to make us more agile and more flexible. At the same time, it enables us to react quickly so that we can continue providing value to our customers," says Pilar López, Industrial Director at Natura Bissé.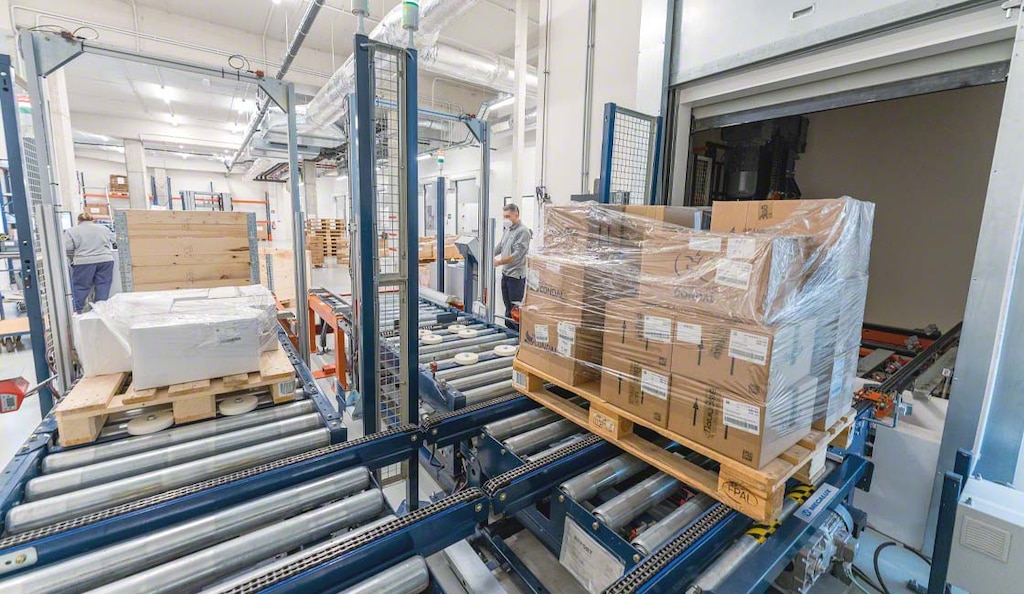 Effective logistics operations as a differentiation strategy
In an increasingly competitive and constantly shifting business environment, implementing differentiation strategies is the key to achieving excellence. By identifying your company's most unique value-adding characteristics, you can stand out from the myriad of available options and build lasting relationships with your customers.
Differentiation goes beyond merely creating singular products and services; it also involves reflecting values that can meet consumers' changing needs. Logistics plays a major role in ensuring effective service to establish an organisation's position as a market leader.
At Mecalux, we have extensive experience helping companies optimise their logistics processes. Get in touch and we'll show you how you can boost your supply chain.