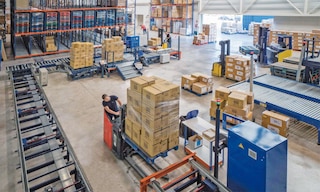 Warehouse machines: which do I need for each operation?
26 Nov 2021
Warehouse machines are essential elements in any logistics facility. They're charged with moving goods internally, from the loading docks to the storage area, from production to the pick stations and so on.
Warehouse machines are generally divided into two major categories: manual (pallet trucks, forklifts, order pickers, etc.) and automatic (conveyors, electrified monorails, stacker cranes, etc.).
The different types of machines can also be grouped according to the process or operation they perform:
Warehouse machines for loading and unloading at the docks
To carry out the goods receipt and dispatch processes at the warehouse docking areas, the following warehouse machines are normally employed:
The loading docks are the access point of any logistics facility, so choosing the right equipment for this area is crucial.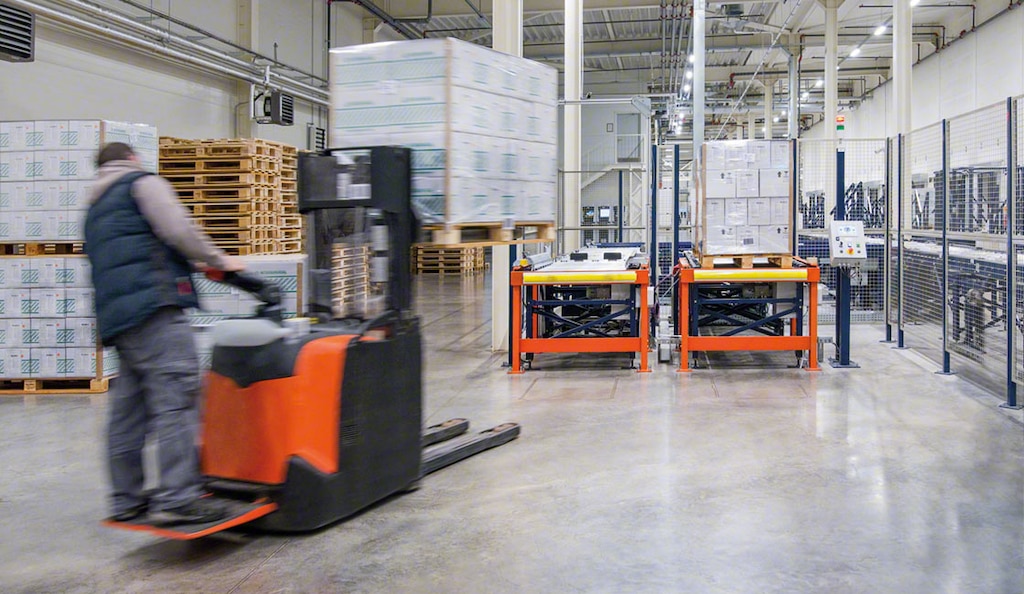 Warehouse machines for depositing and extracting unit loads
Let's take a look at the most popular warehouse machinery for placing and removing products from racks:
There's no one ideal forklift or stacker crane for all operations. Generally, for low movement flows, one or more manual machines will suffice. If, instead, you need a higher level of safe, uninterrupted goods activity, it's best to invest in automatic warehouse machinery.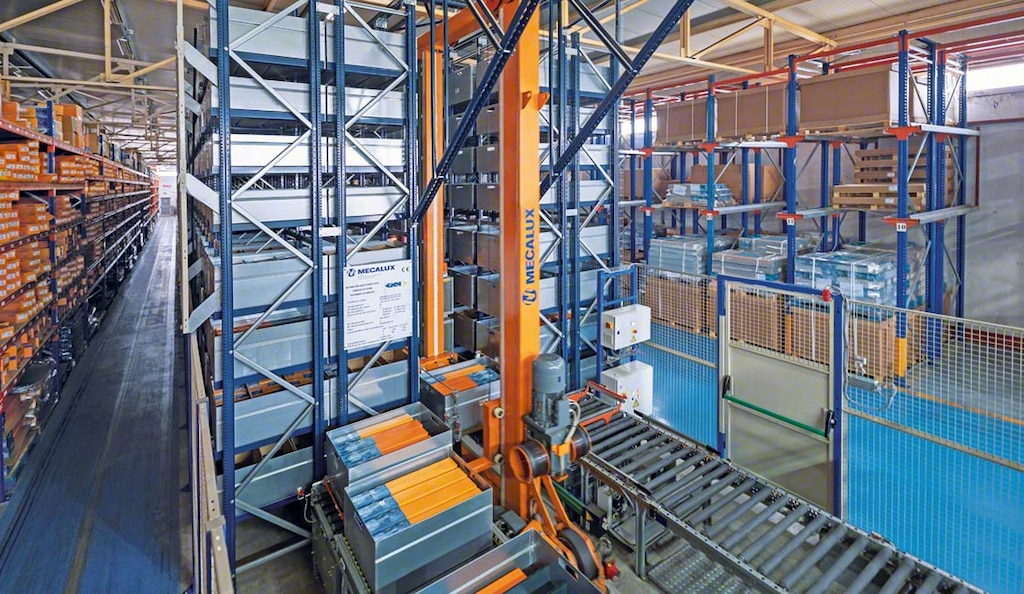 Warehouse machines for transporting goods
The following warehouse machines are charged with the conveyance of loads from one point to another:
The purpose of these machines is to speed up the flow of materials in the warehouse, ensuring at all times the utmost safety in transporting and handling the goods.
Warehouse machines for picking
Order picking costs account for a high percentage of a logistics facility's total operating costs. Reducing them can be vital to your company's success and your choice of warehouse machine has a lot to do with this:
To sum up, warehouse machines speed up order prep operations, aid operators in carrying out their tasks and reduce errors.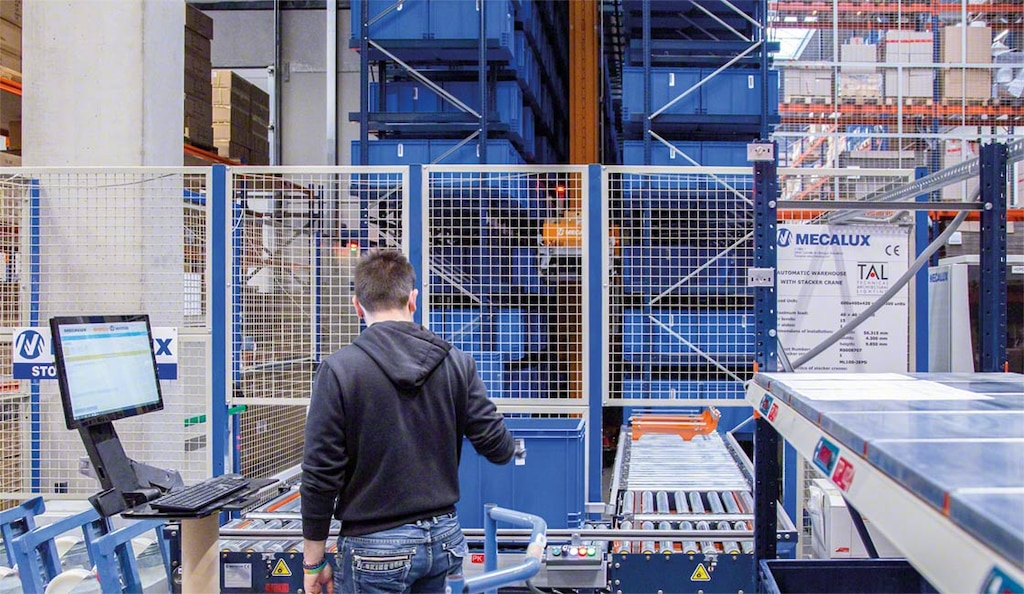 Choose the best machine for your logistics facility
There's a wide variety of warehouse machinery on the market, so choosing the right one is decisive for ensuring maximum logistics efficiency. This decision depends on multiple factors, but three of them stand out above the rest: the warehouse layout design, the supply chain flow required and the type of goods managed.
At Mecalux, we're specialists in personalised logistics solutions, designing and implementing facilities in which manual and automatic warehouse machines coexist. Don't hesitate to contact us. One of our expert consultants will offer you the best solution for ensuring maximum logistics effectiveness.