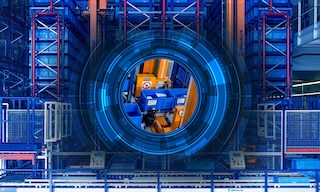 6 automated warehouse system trends you need to know
26 Oct 2021
Automated warehouse systems are a trend that's taken logistics by storm. More and more companies are investing in logistics automation to optimise the operations taking place inside and outside their warehouses with the aim of boosting productivity.
According to a study by consulting firm Technavio, the logistics robots market is slated to grow by $7.07 billion between 2021 and 2025. Many companies turn to automation to strengthen their growth and streamline the distribution of goods to their customers.
Equipping logistics centres with automated storage and retrieval systems (AS/RS) ensures greater efficiency and speed in the goods receipt, storage and dispatch processes. This also minimises warehouse costs arising from errors and ensures safety for both the products and the operators.
Let's take a look at 6 trends for automated warehouse systems that are driving companies in all types of sectors:
1. Automation of picking
Order processing is one of the most demanding operations in the warehouse, since it consumes a lot of time and resources. When orders are picked manually, operators travel around the warehouse to look for the SKUs they need, grouping them together in a cart or on handling equipment to then package and distribute them.
To facilitate and speed up this operation, some companies choose to implement automated storage solutions in their logistics facilities. The ideal solution for companies with intense picking processes are miniload systems (AS/RS for boxes). This is because the stacker crane for boxes and roller conveyors for boxes bring the operators the goods they need to put together the orders.
Another option used to aid picking are robotic arms, tasked with performing pick and place, that is, removing products from one location to organise them and place them in another. These robots not only move goods quickly and without error, but also sort products and control their quality.
2. Smart internal transport
Goods movements are very repetitive operations that use up quite a bit of employees' time. Automating product movements streamlines the other operations and allows operators to concentrate on other more value-adding tasks.
Automated warehouse systems usually include automated transport solutions. The most common are pallet conveyor systems and roller conveyors for boxes, totes and bins. These can either connect the different areas in a logistics facility (e.g., the picking zone with the dispatch area) or link the warehouse with the production zone.
We find another rising in AGVs (automatic guided vehicles) and autonomous mobile robots (AMRs). These robots can move about the warehouse without the need for human guidance.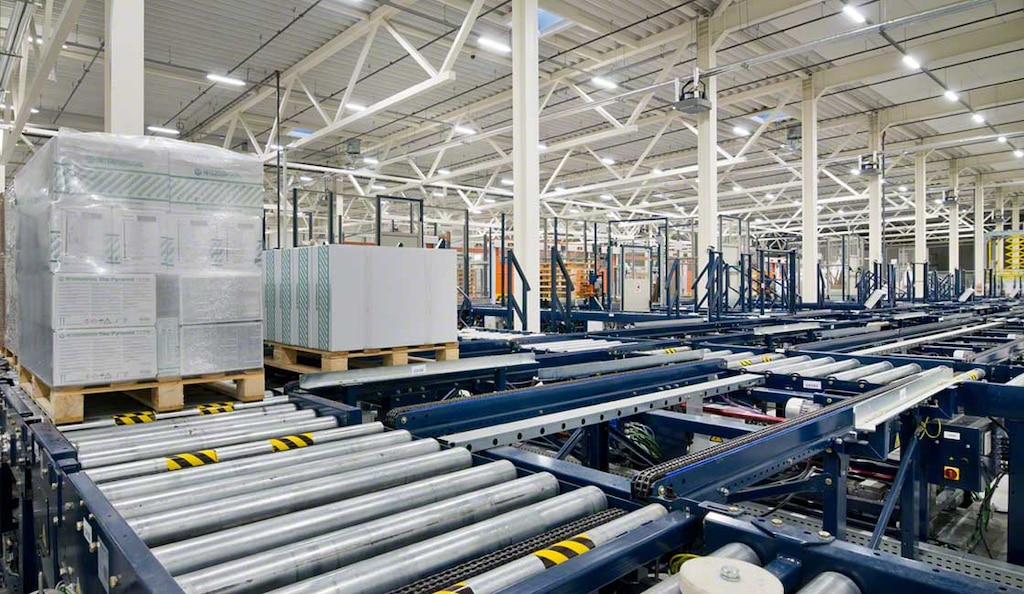 3. Dark warehouses: total warehouse automation
Warehouse automation has led to the emergence of dark warehouses. These are fully automated facilities requiring no light, since no human interaction takes place inside them.
These warehouses are characterised by high inflow/outflow activity and automated operations to multiply productivity and optimise resources. With dark warehouses, companies bring down their costs and ensure supply chain sustainability thanks to lower energy consumption. They also eliminate errors by automating all operations.
4. Automatic truck loading and unloading systems
Entries and exits in the warehouse docking areas are two of the most frenetic activities in the warehouse. Businesses looking to streamline goods inflows and outflows tend to implement automatic truck loading and unloading systems.
This automated transport solution, which requires minimal human intervention, makes it possible to load and unload goods in the warehouse very quickly. Located at the loading docks, these systems insert and remove goods from the trucks in an automated way with virtually no help from operators. Among their advantages are improved safety and speed in inbound and outbound goods movements.
5. Cloud-based (SaaS) warehouse management software
Automated warehouse management is a widespread trend in logistics. Up against increasingly demanding operations, digitising processes with a warehouse management system (WMS) is an option employed by companies requiring accurate control over products and operations in their logistics facilities.
A SaaS (software as a service) WMS solution (i.e., in the cloud) is an extremely useful option for organisations that want to automate their warehouses: data processing and storage are moved to external servers. A study from Grand View Research finds that businesses prefer to deploy cloud-based WMS software due to its lower implementation cost compared to on-premise solutions.
6. Data analysis in the age of big data
Big data in logistics is one of the cornerstones of supply chain automation. Automated warehouses generate a huge amount of information (such as product origin, destination, size, contents, etc.) with enormous potential. Analysing all these data and converting them into valuable information to refine decision-making allows companies to get more out of their facilities and optimise their supply chains
With the help of a software module like Supply Chain Analytics from Mecalux, companies can know everything that happens in their logistics centres in real time. Big data is fundamental for ensuring that the AS/RS are operating properly: with valuable information such as sales data, for instance, the movements of the automatic handling equipment can be optimised.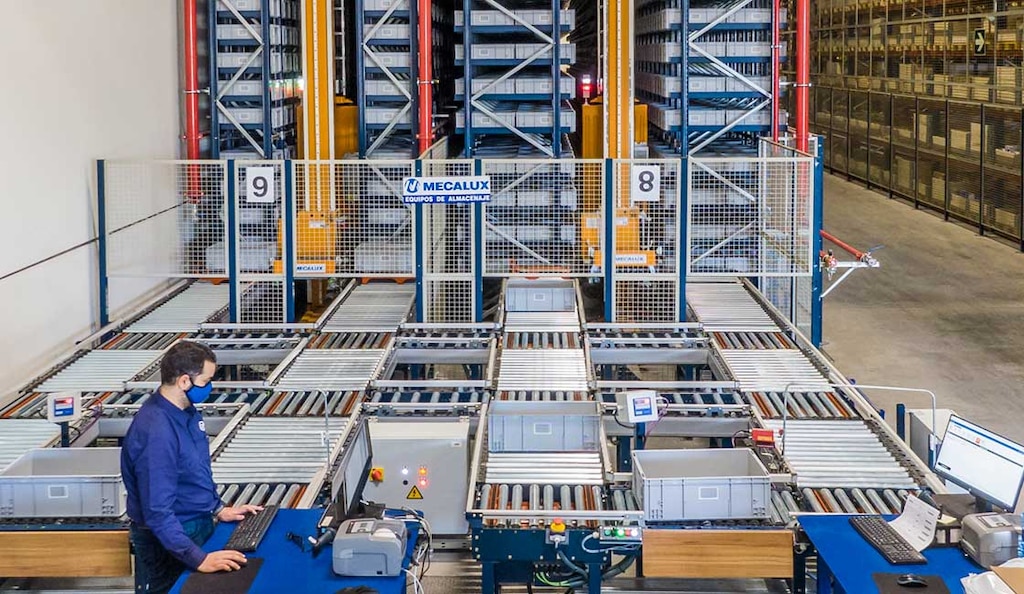 Automated warehouse systems: maximum efficiency
In today's highly competitive market, with challenges such as same-day deliveries and seasonal demand, companies are looking for solutions that enable them to remain competitive by expediting processes and limiting errors. Automated warehouse systems have emerged as the solution that provides businesses with more efficiency. Handling equipment can work 24/7, moving products with full autonomy.
At Mecalux, we've started up numerous automated warehouses to meet the most exacting requirements of companies from all sectors. One example is Intersurgical in Lithuania, which needed to respond to the increased demand for respirators at the beginning of the pandemic. Another is French cooperative COVAP, which decided to automate its logistics operations to house 10,000 SKUs in just 3,445 ft². Be sure to get in touch. We'd be happy to advise you on how automated warehouse systems can help you meet all your logistics needs.