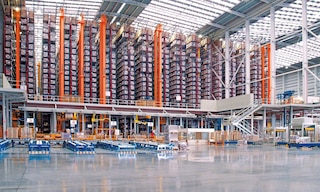 Top content on the Mecalux website in 2022
28 Dec 2022
As 2022 comes to a close, we'd like to thank you for your confidence in us. In this post, we'll run through the most popular content on the Mecalux website, featuring eight entries.
Warehousing 4.0
In 2022, the Mecalux Group launched the first edition of its logistics program Warehousing 4.0. This audiovisual project delves into the impact and applications of the latest technologies in the supply chain. The program includes interviews with renowned experts such as Yossi Sheffi, Director of the MIT centre for transport and Logistics and Joakim Kembro, Associate Professor at Lund University (Sweden).
In the program, executives from the companies Würth Modyf (Spain), Copacol (Brazil) and FIC (France) talk about their experience implementing Mecalux Group technology solutions in their facilities.
Watch the video: Warehousing 4.0 digital program
Warehouse automation, with Professor de Koster
"Efficient warehouses have the right storage and handling systems in place and the software to run the process," says René de Koster, Professor of Logistics and Operations Management at Rotterdam School of Management. Mecalux interviewed the academic expert to unpack the state of logistics today and understand what warehousing will look like in the years to come: "Automation is here and here to stay," he says.
In the interview, de Koster emphasised the impact of ecommerce on logistics nowadays and how product returns can affect a company's business. He noted that ecommerce retailers "not only need to ensure fast deliveries, but also have to think about how to handle all these returns because they can be enormous."
Read the full interview: Interview with René de Koster (Erasmus University Rotterdam)
Stand-Privé.com: software to manage 2,600 orders a day
Stand-Privé.com, a French ecommerce retailer specialising in fashion items and accessories, digitised its facility with Easy WMS. This warehouse management software from the Mecalux Group organises and controls all logistics operations. Moreover, with the advanced modules WMS for Ecommerce and Multi Carrier Shipping Software, processing and dispatching ecommerce orders are much more efficient.
Mecalux designed an all-in-one solution for Stand-Privé.com. In addition to implementing Easy WMS in the SaaS model, Mecalux equipped the facility with picking shelves with walkways and a mezzanine, tripling the company's storage space. "Our logistics operations were becoming more and more complex, with growing numbers of SKUs and orders. With Easy WMS, we can better control all our processes and be much more agile and accurate in order shipments," says Julien Wang, Founding Partner of Stand-Privé.com.
Read the complete case study: Stand-Privé.com: 100,000 SKUs and 2,600 online orders a day
Gartner names Mecalux in the Magic Quadrant for the second consecutive year
The Mecalux Group's warehouse management software program, Easy WMS, was included for the second year in a row in the Gartner Magic Quadrant for Warehouse Management Systems report. "We believe naming Mecalux for the second consecutive year in the report is recognition of our track record in developing software solutions for the supply chain. Mecalux updates Easy WMS continuously to ensure that the software meets the changing needs of the sector, helping our clients to enhance their logistics capabilities," says Mecalux CEO Javier Carrillo.
With over 360 engineers specialised in software development, Mecalux's Easy WMS is a versatile, flexible and scalable management program. Thanks to its wide range of integrated functionalities, it has the power to increase the logistics efficiency of companies in all industries.
Read the complete article: Mecalux included in the 2022 Gartner® Magic Quadrant™ for the second consecutive year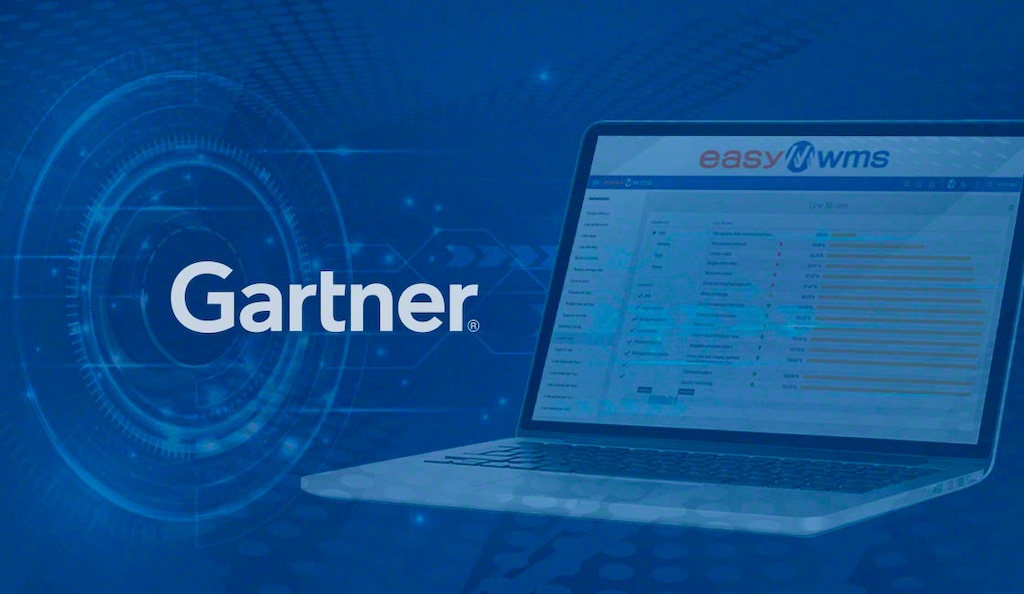 How will the metaverse affect industry?
The metaverse combines technologies such as virtual reality, blockchain, artificial intelligence and the Internet of Things to offer users an immersive experience. But just how will it impact logistics and manufacturing processes?
Today, several programs use digital twin technology to design workflows, detect inefficiencies and boost process productivity. Applied to warehousing, the metaverse could foster the implementation of immersive virtual environments that facilitate operator training in warehouses and production centres.
Read the complete article: The metaverse: how would it affect industry and logistics?
Copacol: automation for food safety
Agribusiness cooperative Copacol partnered with the Mecalux Group to achieve flexible and agile logistics processes and stringent product traceability. To that end, the Brazilian company set up a modern distribution centre (DC) outfitted with the latest warehousing technology. Easy WMS software coordinates and supervises all operations.
Copacol's DC is made up of two automated warehouses that run at different temperatures. "We have a very modern DC. It's outfitted with stacker cranes that perform storage tasks with full autonomy. The speed of product inflows and outflows is much faster than it would be with forklifts. Plus, as the stacker cranes do all the work, we've gained in accuracy and eliminated errors," says Itamar Ferrari, Logistics Manager at Copacol.
Read the complete case study: Copacol: automation and digitisation, key to food safety
A totally automated warehouse works like this
A completely automated warehouse is a logistics facility that integrates technology solutions in all its operations. These run the gamut from goods receipt to order processing and dispatch. These types of centres, which require minimal human intervention, are becoming increasingly common in sectors such as the ecommerce, food and automotive industries. This is because automating warehouse processes maximises a facility's throughput and minimises the risk of error. How? Through the use of technologies such as autonomous mobile robots, stacker cranes for pallets and box conveyors, to name a few.
Read the complete article: Fully automated warehouse: a snapshot
Automation and digitisation for Porcelanosa Group
How do Porcelanosa Group's five warehouses work? The Mecalux Group interviewed Rafael Salinas, Head of Operations for International Subsidiaries at Porcelanosa Group. "Easy WMS is the digital brain of the five automated warehouses."
With Mecalux by its side, this multinational company has grown steadily over the last decade. First, the automated warehouse of Porcelanosa was set up, followed by that of Xtone, the L'Antic and Noken warehouses and, lastly, a second centre for Porcelanosa. Today, the five warehouses provide a total capacity of more than 275,000 pallets.
Read the full interview: Interview w/Rafael Salinas, Head of Operations for International Subsidiaries, Porcelanosa Group
Here's to a 2023 full of logistics innovations!
Mecalux would like to wish you a very happy 2023. Every year, logistics carries more weight in companies, positioning itself as a strategic business process. For that reason, at Mecalux, we accompany our customers in their growth, designing and equipping warehouses that boost supply chain efficiency.
Besides being a trusted supplier, at Mecalux, we analyze the current logistics scenario, gaining insight into the latest innovations applied to warehousing. We look forward to seeing you on our website and social media channels to discuss the latest developments in warehousing technology.