17 May 2022
Urban logistics is here to stay. The steady rural exodus society has experienced over the last century has established the cities as the main population centres. A study from the World Bank indicates that, today, 55% of the world's population ― 4.2 billion people ― live in cities. And this trend is on the rise: by 2050, it's expected that 7 out of 10 people will live in urban areas.
Against a backdrop in which 80% of the GDP (gross domestic product) is generated in cities, urban logistics has taken centre stage: businesses have been setting up camp closer and closer to the major cities to be able to make faster deliveries.
In this post, we analyse how urban logistics has grown, what its major challenges are, and what to take into account to be effective along these lines.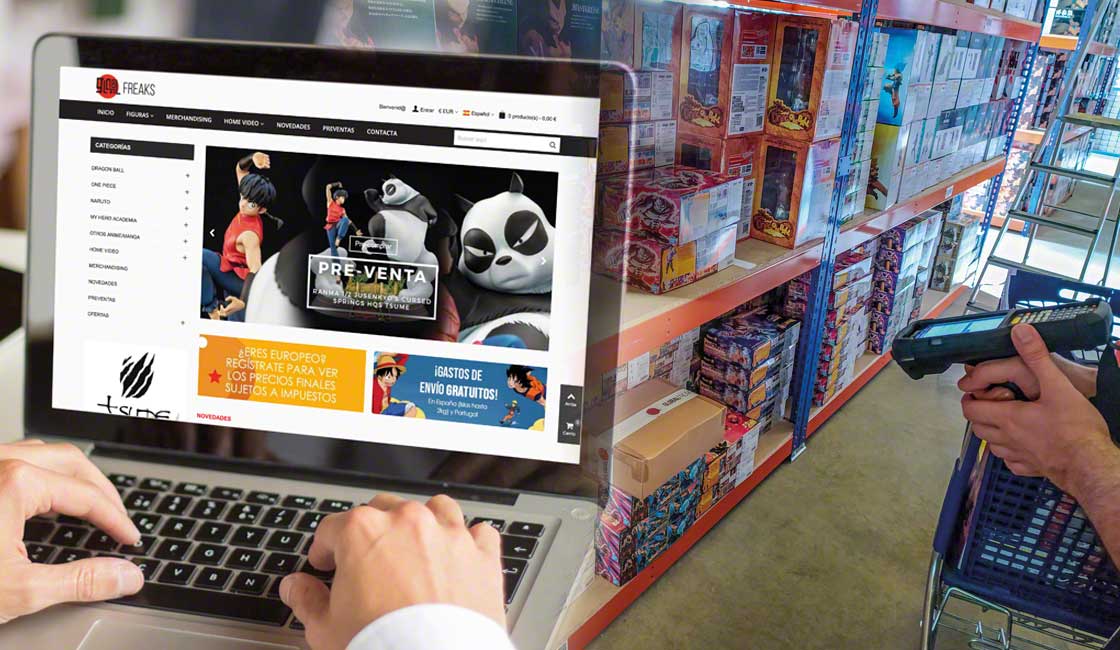 What is urban logistics?
Urban logistics encompasses all movements relating to the supply and distribution of goods in cities to ensure commercial activity and the economic development of urban areas. In other words, it includes the set of actions and processes that result in the supply and sale of B2B and B2C products within cities.
With the arrival of e-commerce, commercial establishments no longer have a monopoly on urban distribution, which supplies businesses and individuals. Nowadays, customers also purchase their products online. Omnichannel retail has reshaped e-commerce logistics: today, consumers can receive their orders at home in under 24 hours, at a smart locker, via in-store pickup, etc.
This has given rise to the concept of last-mile delivery, that is, management of the last leg of the shipments to customers, which could involve deliveries to urban areas. This phase is considered the most costly and ineffective of the entire supply chain because of the costs associated with customised transportation.
In this vein, logistics providers must rely on efficiency and sustainability to satisfy consumers who are becoming more and more accustomed to receiving products more quickly, without mistakes, and with zero-cost returns. A study by Digital Commerce 360 interviewed 1,888 online consumers, with 40% saying the reason for not purchasing was delivery time and 20% saying the delivery time was not precise.
Urban logistics challenges
Urban logistics planning needs to prioritise concepts such as liveability and sustainability in cities. Simply put, cities must facilitate the supply of goods while preserving the wellbeing of their inhabitants.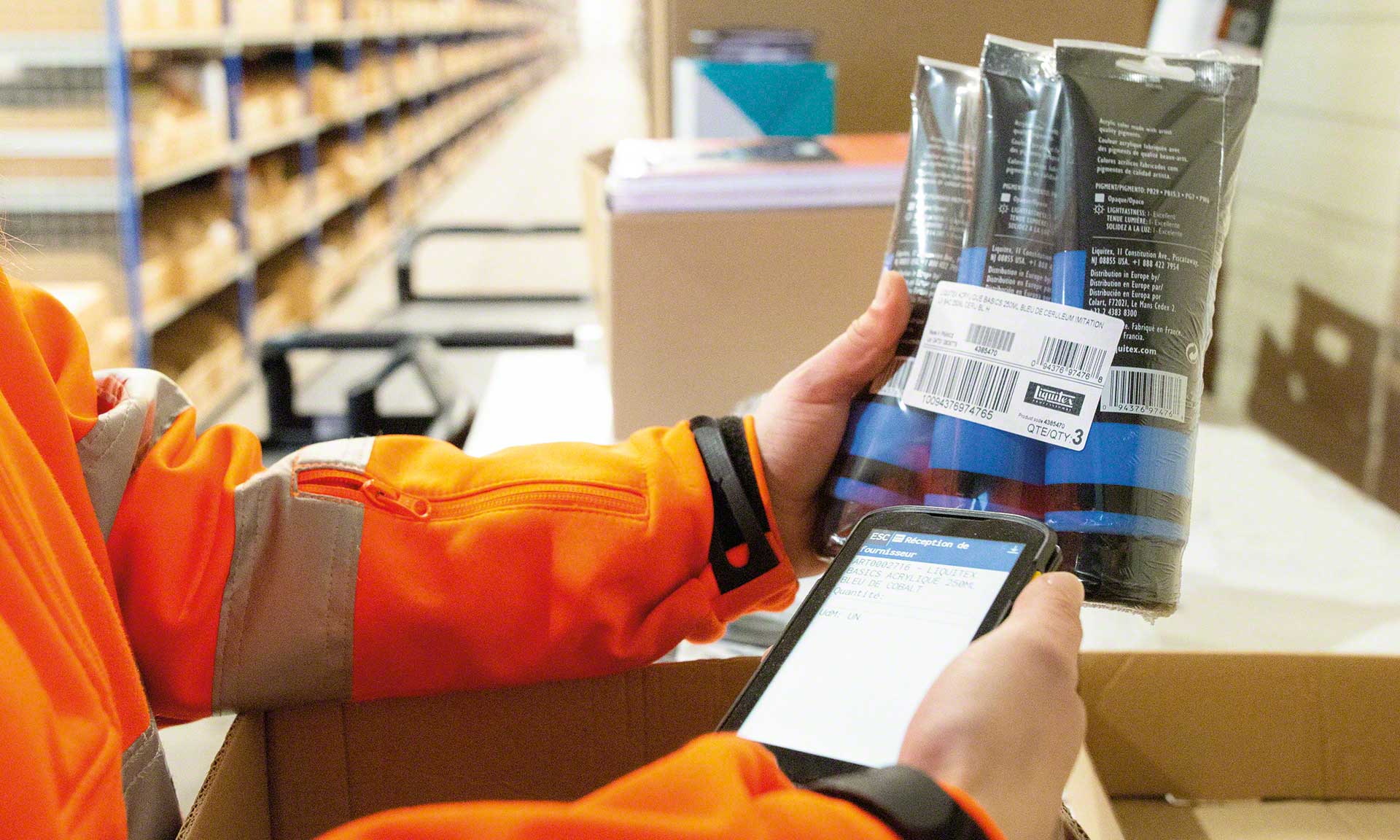 Therefore, logistics providers and businesses that make deliveries directly in cities are up against a number of obstacles that need to be overcome to ensure successful last-mile delivery:
Restricted mobility: increased traffic in cities and gradual restrictions for large trucks have made it increasingly difficult to access urban centres. This particularly affects supermarkets and large retailers, which are forced to set up logistics hubs or micro-fulfilment centres in cities in order to continue supplying products to their stores.
New customer demands: omnichannel business has increased the power of end customers, who now demand ultra-fast deliveries at the destination of their choice, be it a smart locker, at their workplace, or at home. Likewise, almost all companies, especially those in the world of B2C e-commerce, offer the option of free returns in the event of an error with the order or if the customer is dissatisfied. This means that warehouses have to bring the unit cost of preparing orders down to a minimum to be able to take on returns management.
Multiple unit loads: the consolidation of e-commerce has broken the monopoly of the pallet as the preferred unit load in the warehouse. These days, as logistics centres are forced to manage multiple unit loads, they have to set up different working areas and install storage systems for boxes, trays, pallets, etc.
Environmental sustainability: urban logistics needs to ensure quick deliveries but also sustainability. In a context in which more and more people are concerned about the environment, urban logistics needs to be effective as well as green. How? Well, for example, by gradually incorporating electric, or hybrid transportation means or those that run on liquefied natural gas (LNG).
To surmount these difficulties, companies have chosen to build their warehouses closer to urban hubs: they set up shop close to big cities, in the main communication hubs, to slash the price of their shipments and successfully manage the complexities of urban logistics, including reverse logistics. However, this migration to cities brings with it a huge spike in the cost of logistics real estate.
Making urban logistics effective and sustainable
The last mile accounts for over 50% of all shipping costs. This figure rises in B2C companies when customers place many orders containing few units, which complicates the transportation of the goods.
In fact, last-mile delivery not only involves the price of the transportation ― gas, vehicles, and carriers ― but also storage costs, the work of the operators who've prepared and consolidated the order, and the implementation of software that ensures error-free deliveries (such as Multi Carrier Shipping Software from Mecalux).
In a nutshell, the urban logistics strategy should take into account the actions that take place inside and outside of the warehouse to achieve sustainable and effective last-mile deliveries. These are some of the main trends:
Close proximity of logistics operations to the major communication hubs: businesses are setting up their logistics and distribution centres close to big cities to offer quick and effective deliveries. Some organisations have reverse logistics management centres to guarantee returns in the shortest time possible.
Creation of urban consolidation centres (UCCs): these types of logistics facilities optimise product deliveries in large cities. In urban consolidation centres, the goods of one or more suppliers come together and are then distributed by carrier route, end customer, etc.
Coordination with the main logistics providers: last-mile delivery depends not only on what happens in the warehouse, but also on the expertise of the logistics provider specialising in urban deliveries. Software such as Multi Carrier Shipping Software from Mecalux syncs the customer's warehouse management system with the logistics provider's computer program.
Digitalisation of warehouse logistics: in an environment in which urban facilities are getting increasingly smaller and customers require speedier deliveries, businesses need to reduce their available inventory. Thus, they seek to boost their efficiency in operations such as drop shipping and cross-docking. The implementation of a WMS such as Easy WMS facilitates these processes, in addition to the company's adaptation to omnichannel retail.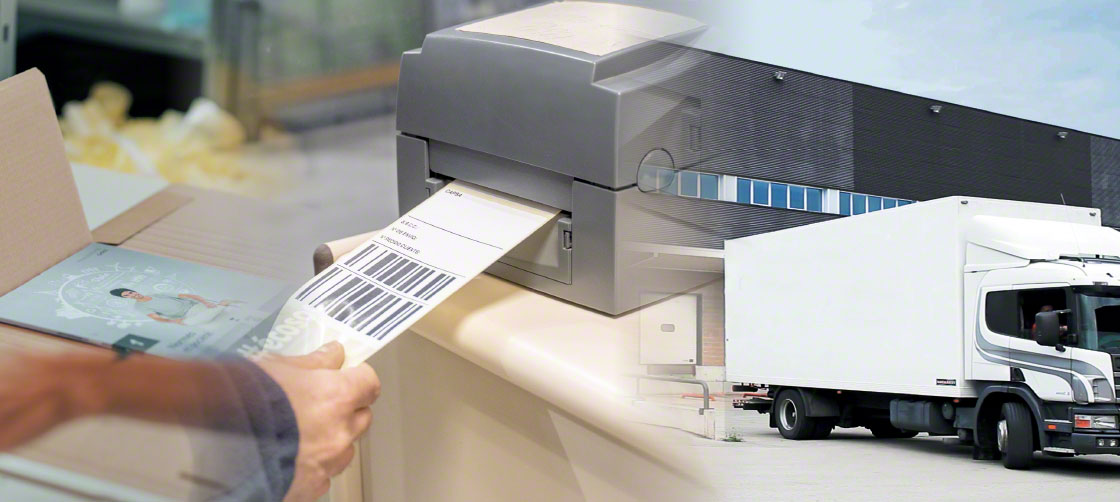 Examples of urban logistics: a warehouse perspective
The high cost of last-mile delivery has compelled companies to reduce errors in all logistics operations, particularly in customer deliveries. This is the case, for example, of Rent a Book, a Belgian e-commerce company that partnered with the Mecalux Group to digitalise the delivery process to end-​customers: "Since Easy WMS has been in place, we've seen fewer returns than in previous years," notes Grégory Bastieans, the firm's Project Manager.
Rent a Book provides its clientele with personalised, home-delivery service, whereby the customer decides how the order will be delivered (at a pick-up point or at his/her home, the exact time, etc.). Rent a Book also sends the customer an email when the product is ready to be picked up. If it hasn't been collected in 48 hours, the company emails the customer a reminder.
French e-commerce retailer Espace des Marques also wanted to optimise its urban logistics operations, so it installed our company's Multi Carrier Shipping Software. This module syncs the WMS with the software of the various carriers, enabling Espace des Marques to streamline order dispatch, prioritise more urgent shipments, and prevent errors. "Colissimo carriers pick up orders twice a day: at 7:30 a.m. and 3:30 p.m. Orders placed in the afternoon and at night are the first to go out for delivery in the morning. We also prioritise orders that arrive from Amazon and our Premium online customers, shipping them via Chronopost within 24 hours," explains Vincent Beaufreton, Development Manager at Espace des Marques.
The road towards efficient urban logistics
Last-mile delivery has proven to be one of the greatest logistics conundrums, especially in the wake of the e-commerce boom brought on by the coronavirus pandemic. These days, customers, mostly in the B2C sector, expect same-day deliveries at the place of their choice and, increasingly, returns at zero cost.
This poses considerable challenges to e-commerce retailers, which have to devote part of their efforts to minimising reverse logistics costs.
Mecalux has worked with hundreds of customers on adapting to the omnichannel world, with intralogistics solutions such as Multi Carrier Shipping Software, WMS for Ecommerce, and Marketplaces & E-commerce Platforms Integration. Additionally, we have a wide range of conventional and automated storage systems to optimise operations in your warehouse. Don't hesitate to contact us; one of our expert consultants will find the right solution for your needs