27 Jul 2021
The concept of elastic logistics is the ability to be agile and flexible in the face of the changing demands of Supply Chain 4.0. The introduction of new channels of communication with customers and unstable production demand have led companies to make their logistics systems more elastic, adapting to those changing needs to be more competitive.
Logistics 4.0. has not only brought with it the consolidation of multiple technologies in the warehouse, but also new consumer trends. Challenges such as last-mile delivery have been compounded by the adjustment to a more agile and flexible supply chain.
In this post, we analyze the concept of elastic logistics and, above all, why more and more businesses are relying on solutions that streamline their logistics operations, such as outsourcing them to a third party logistics (3PL) provider or implementing big data techniques in the warehouse.
What's elastic logistics?
Elastic logistics is understood as the tendency of companies to increase or reduce the resources in their facilities to adapt to a rise in orders or in production. In other words, elastic logistics is the ability to scale a warehouse's operations and resources to ensure that they are effective during peaks in demand and not excessively costly in periods of lower volumes of exit orders.
The facility should store just enough materials and products to meet actual demand. Overstock could lead to serious cost overruns in a company's logistics processes, which, in the long run, could compromise its throughput. On the other hand, underestimating the required stock demand could cause stockouts that derail the firm's logistics strategy.
The logistics manager must have access to all the information generated in the warehouse in order to analyze and predict, together with the sales department, future demand scenarios. In this sense, the implementation of software such as a warehouse management system (WMS) or an MES (manufacturing execution system) is crucial for the logistics manager to have sufficient data to make the right decision.
Elastic logistics is a trend increasingly seen in all economic sectors, especially the retail industry, where fluctuations in demand are very common. But that's not the only area. Online retailers have also been forced to make their logistics systems more flexible to respond to unexpected growth. In these cases, numerous businesses have sought out logistics partners on a local or regional level, leaving it to logistics providers to take care of their warehousing operations.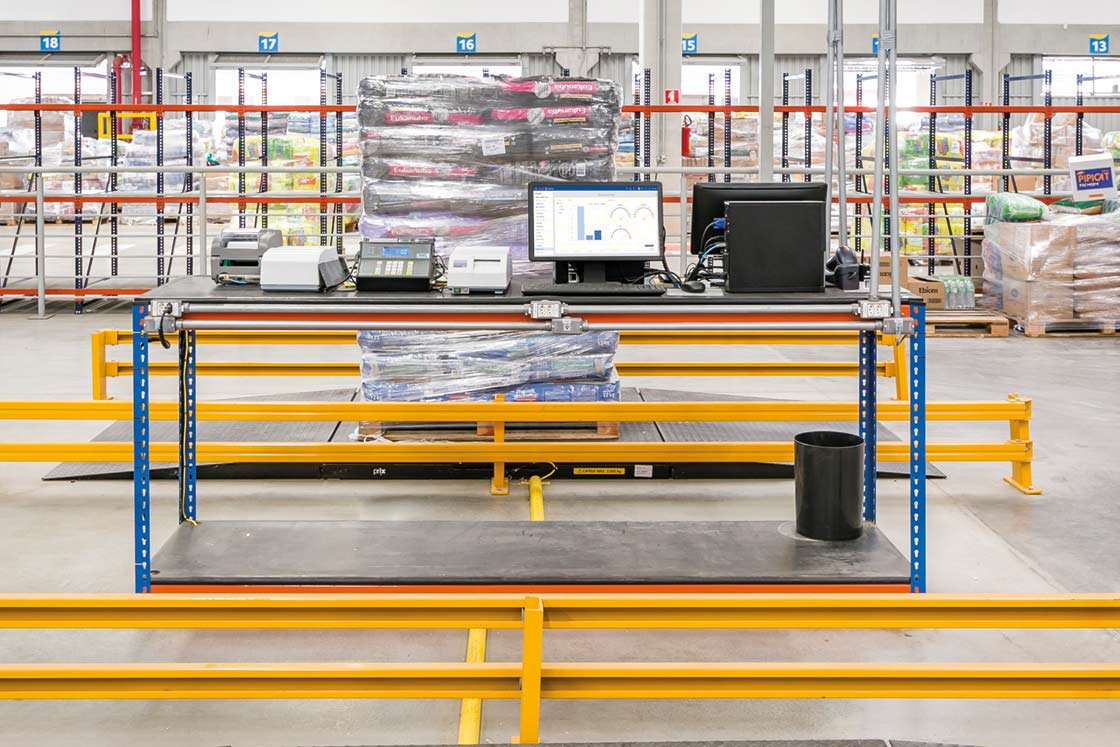 How to implement elastic logistics: 4 key trends
Elastic logistics makes it possible to adapt the production lines and the goods receipt and dispatch processes, among other areas, to current product demands without compromising the future of the facility or incurring higher operating costs. How is this possible? Thanks to these 4 key trends:
Big data and digital systems: information is fundamental for establishing elastic logistics. A warehouse management system can analyze all the data produced in the facility to identify inefficiencies, consumer trends, and even optimal stock levels for each location.
Process automation: a flexible warehouse requires scalable storage systems that adjust to the volume of inflows and outflows at any given time. Automated solutions such as stacker cranes for pallets and pick stations ensure maximum productivity in every operation.
Outsourced logistics: fluctuating product demand and new challenges in shipping and order delivery mean that more and more companies are placing their trust in logistics operators. They have the knowledge, experience, storage systems and digital programs that guarantee complete visibility over inventory and the utmost flexibility in all the logistics stages the product undergoes.
Just-in-time in the warehouse: new omnichannel sales models call for reducing a facility's inventory as much as possible to be efficient. The implementation of logistics methods such as just-in-time and lean manufacturing are vital for obtaining elastic logistics capable of conforming to the demand forecasts for a product.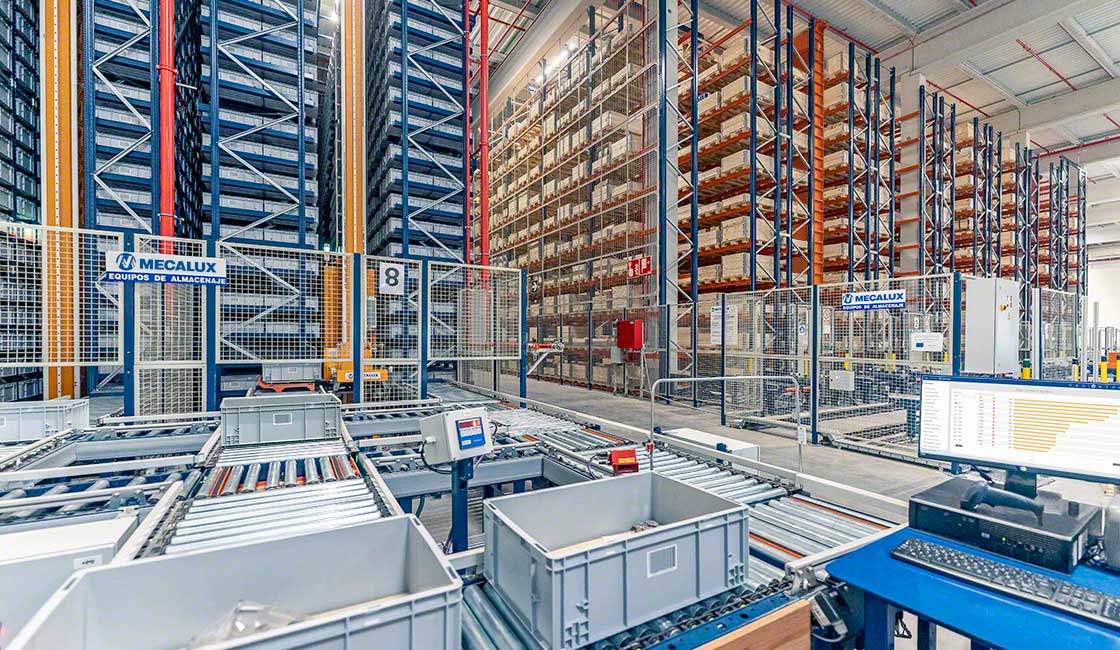 Ultimately, elastic logistics makes use of these trends to make a facility's processes more effective, from goods receipt and storage to the preparation and dispatch of products to the production plant, distribution centre, or end customer.
Adopting elastic logistics: advantages (and the odd drawback)
Elastic logistics is the perfect solution for such changing environments as Supply Chain 4.0. These are the main benefits of elastic logistics:
Elimination of storage cost overruns: warehouse management systems predict the optimal stock levels for each location. Together with the safety stock, this calculation, based on sales history and growth forecasts, prevents stockouts and overstocking in the facility.
Effective management of new orders: adopting methods such as just-in-time guarantees maximum throughput in order prep and dispatch.
Agility and flexibility in warehouse operations: incorporating automated elements and a WMS ensures the scalability of the facility. These storage and management systems make it possible to deal with changes in SKU demand without altering the logistics planning.
Product control and traceability: a warehouse management system (WMS) carries out real-time supervision of the inventory. This is decisive when outsourcing logistics, as the contracting company wants to have visibility of all operations that take place in the logistics provider's facility.
On the other hand, new consumer trends such as product seasonality and reverse logistics have brought with them imbalances in logistics planning, which can be detrimental to very rigid organizations. In fact, e-commerce has opened the door to new business models such as drop shipping, where the customer places an order to the warehouse without it being previously stored in its facilities. This is one more example of why elasticity, agility, and flexibility are essential in Logistics 4.0.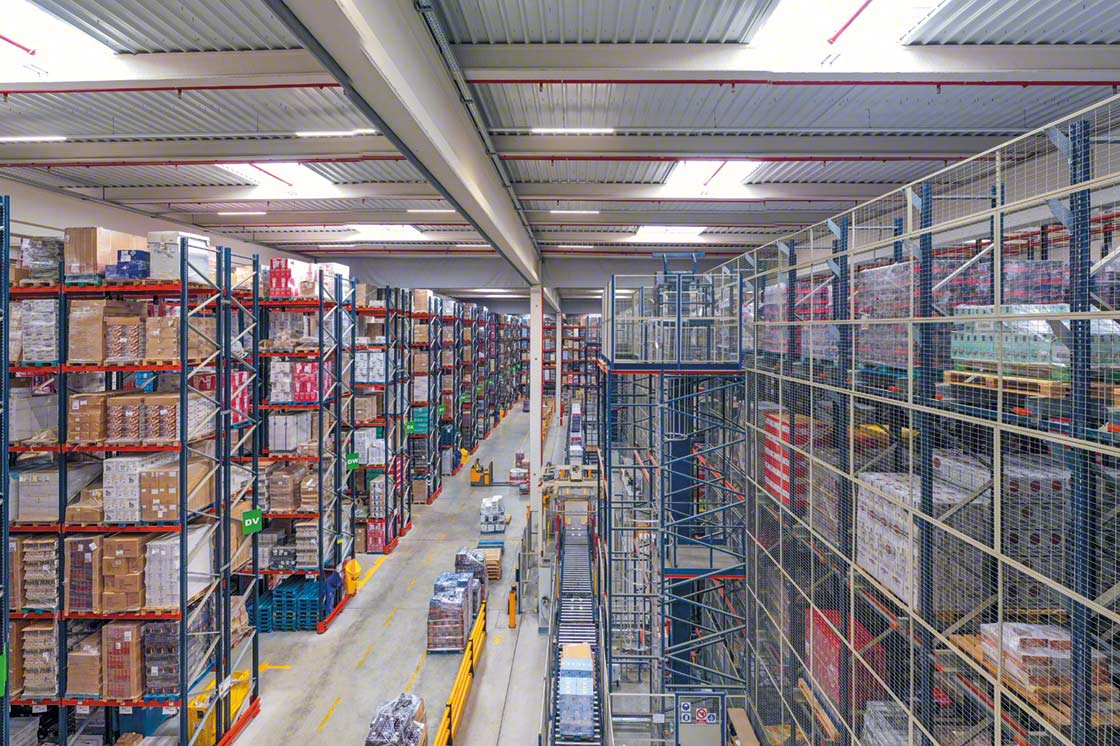 Serving an efficient supply chain
The concept of elastic logistics came about as a way to cut organizations' labor and warehousing costs. Omnichannel retail demands competitive prices, free returns, and immediate deliveries, which can only be achieved through efficient logistics systems and a coordinated supply chain.
Therefore, companies tend to deploy warehouse management systems that enable them to be in sync with other supply chain links. The goal? To provide agile, efficient logistics service.
At Mecalux, we have a wide-ranging portfolio of solutions to make your facility's logistics processes more flexible and adapt them to this ever-changing environment. Be sure to contact us. We'll let you know how to make sure your logistics systems are making the most of your warehouse.