04 Jan 2022
Throughout our 50 years in the market, and especially during this difficult past year, the Mecalux Group has helped numerous companies to overhaul their logistics operations with its advanced storage and warehouse management solutions. We've also disseminated knowledge so that logistics managers can be informed of the latest logistics trends.
In this post, we've compiled some of the most popular content on our website in 2021:
1) An interview with Yossi Sheffi (MIT): "Covid-19 has elevated the role of supply chains"
Despite social and healthcare challenges, the Covid-19 pandemic afforded many companies the opportunity to boost their supply chains. According to Yossi Sheffi, Director of the MIT Center for Transportation and Logistics, "one of the great things that happened is that Covid-19 elevated the role of supply chains. Now, everybody realises how important supply chains are. Their role has been elevated in companies, and more people are coming to the profession."
In the interview, we talk with Sheffi about how Covid-19 is transforming companies and supply chains. One takeaway is that the pandemic is accelerating logistics automation "because robots don't get Covid, don't need to get vaccinated, and don't have to wear a mask — they just work 24/7," says Sheffi. He anticipates that the worldwide market for warehouse robots will quadruple by 2022.
Read the full interview: "An interview with Yossi Sheffi (MIT)."
2) Intersurgical (UK): accurate management of 3,000 SKUs in real time
Intersurgical, a manufacturer of medical devices for respiratory care, has equipped its UK centre with Easy WMS, our company's warehouse management system (WMS). For the business, which supplies respiratory devices for the UK's National Health Service (NHS), the Covid-19 pandemic has led to unprecedented growth in demand.
With Easy WMS, Intersurgical can prepare all orders without error and rigorously monitor its 3,000 available SKUs. This software also makes storage and order picking tasks much more agile and accurate to ensure timely supplies of medical devices to healthcare facilities.
Read the complete case study: "Intersurgical's logistics breathes traceability and security."
3) Verlhac Logistique and ANL Packaging (France): two projects, one objective
3PL (third-party logistics) provider Verlhac Logistique has commissioned a new warehouse in France to manage the products of one of its main clients, ANL Packaging, a manufacturer of thermoformed plastic containers. Both companies have opened logistics facilities facing each other to coordinate and streamline the distribution of goods. The two warehouses are outfitted with the automated Pallet Shuttle system from the Mecalux Group.
One of the particular peculiarities of this project is that Verlhac Logistique's centre is located very close to an airfield, so the building could not be taller than 32.8'. With this in mind, our company set up the automated storage and retrieval system (AS/RS) in a 6.5-foot-deep pit to obtain greater storage capacity.
Read the complete Verlhac Logistique case study: "Verlhac: automated operations at full tilt."
Read the full ANL Packaging case study: "Thermoforming ideas in step with automation."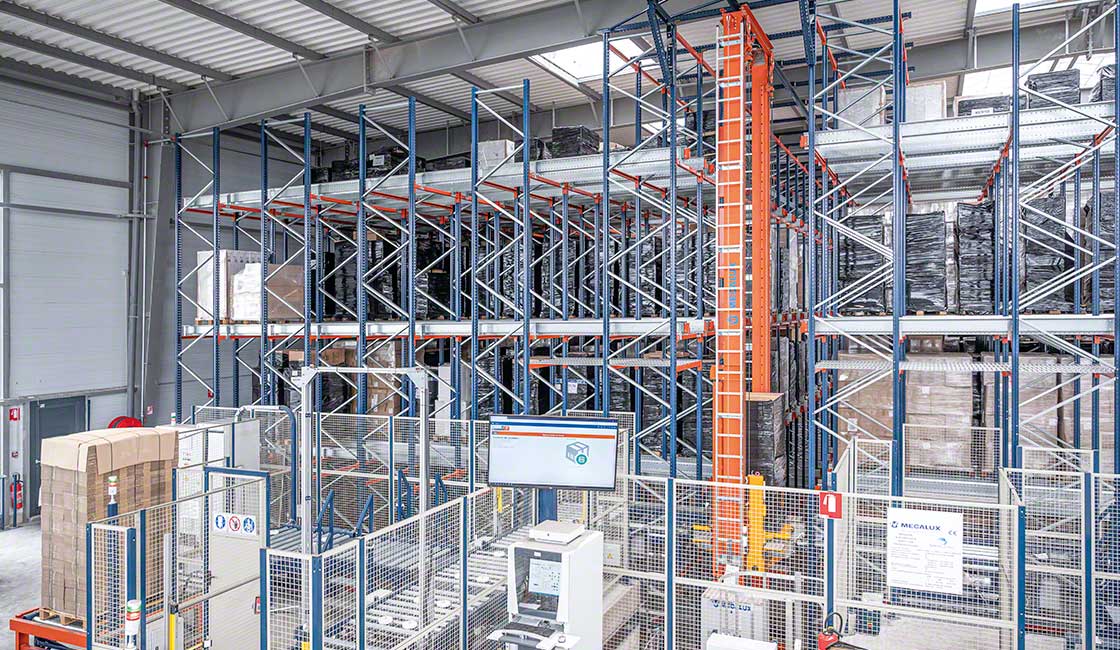 4) How to enhance warehouse safety: 25 tips
The Mecalux Group prepared a list of 25 tips to improve safety in the warehouse, protect the physical integrity of the operators, and ensure the preservation of the products stored. Safety and risk prevention in logistics facilities are two priorities of any organisation because operators are exposed to hazardous situations, such as the accidental fall of goods.
So, what measures can be taken to foster a safe warehouse environment? You should schedule technical inspections of the storage systems at regular intervals, respect the capacities and maximum measurements of the storage equipment, and refrain from making any changes before first consulting the supplier, among many others.
Read the complete article: "25 tips for optimising safety in your warehouse."
5) Yamazen (US): advantages of installing a WMS in the cloud
Yamazen, a multinational distributor of machine tools for manufacturing mechanised parts, has equipped its warehouse in Illinois with Easy WMS in its cloud-based SaaS (software as a service) version. Thanks to this solution, the company has gone from managing its products manually (i.e., taking inventory with Excel) to doing so digitally.
How has Yamazen benefited from Easy WMS? It can now control its stock in real time and perform its storage and order prep tasks more quickly and safely. Plus, with the SaaS WMS from the Mecalux Group, Yamazen always has the latest software update.
Read the complete case study: "Yamazen: traceability optimises the supply chain."
6) Five examples of automated storage & retrieval systems
The Mecalux Group has implemented a multitude of automated storage & retrieval systems around the world. Companies in sectors as diverse as the food, pharmaceutical, and cosmetics industries have made the most of automation to speed up flows of goods, boost productivity, and ensure safer logistics processes.
The best way to understand the operation and benefits of warehouse automation is through real examples. Businesses such as Hayat Kimya, a leading manufacturer in the Eurasian consumer goods market, and logistics provider Luís Simões have turned to automated solutions from the Mecalux Group to enhance their prospects for future growth.
Read the full article: "Examples of automated storage & retrieval systems."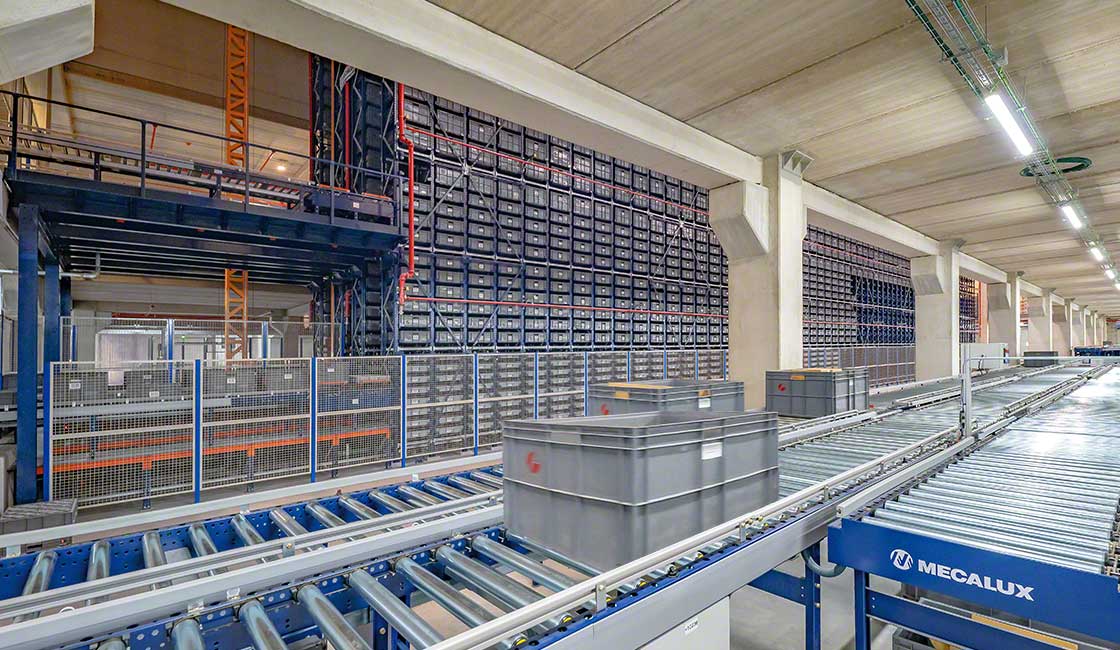 7) Expansion of omnichannel
The retail sector has led the way when it comes to implementation of the omnichannel strategy. This business model offers customers the opportunity to interact with the company via different channels. The goal? To offer the best shopping experience.
To adapt to omnichannel and sync all departments, companies implement automated solutions, e.g., a WMS, to manage stock control. Businesses' main priority is for customers to receive their products as soon as possible after clicking "Buy." For this to happen, orders need to be picked straightaway in the warehouse.
Read the complete article: "Omnichannel: a shopping experience revolution."
8) New Easy WMS promo video
In this video, we highlight the features of Easy WMS, our company's warehouse management software, which can be adapted to any logistics facility and manages flows with the utmost accuracy.
The rise of Logistics 4.0 is fomenting the digitisation of businesses. Organisations are implementing WMSs in their logistics facilities to control and optimise all processes in addition to greatly increasing their efficiency and profitability.
Our company's software includes Easy modules and functionalities that make it possible to expand the features of Easy WMS in line with the specific needs and dynamics of each company. For instance, the WMS for Ecommerce, Store Fulfillment, and Marketplaces & Ecommerce Platforms Integration modules can be used to boost omnichannel.
Watch the video: "Easy WMS: logistics software created by warehousing experts."
9) Elaborados Cárnicos Medina (Spain): automation at a controlled temperature
A leading company in Spain's beef market, Elaborados Cárnicos Medina has renovated the storage area in its meat plant with a miniload system (AS/RS for boxes) from the Mecalux Group. Meat is stored in this system at a cooled temperature during the aging process and then sent to the cutting and packaging area to be filleted according to end-customer requirements.
The company chose the AS/RS for boxes because it ensures maximum safety and agility in goods management. In each of the three aisles, a miniload stacker crane inserts and removes the products from their locations with full autonomy, following instructions from the Easy WMS software.
Read the complete case study: "Elaborados Cárnicos Medina: 66 million lb of beef a year in an automatic buffer."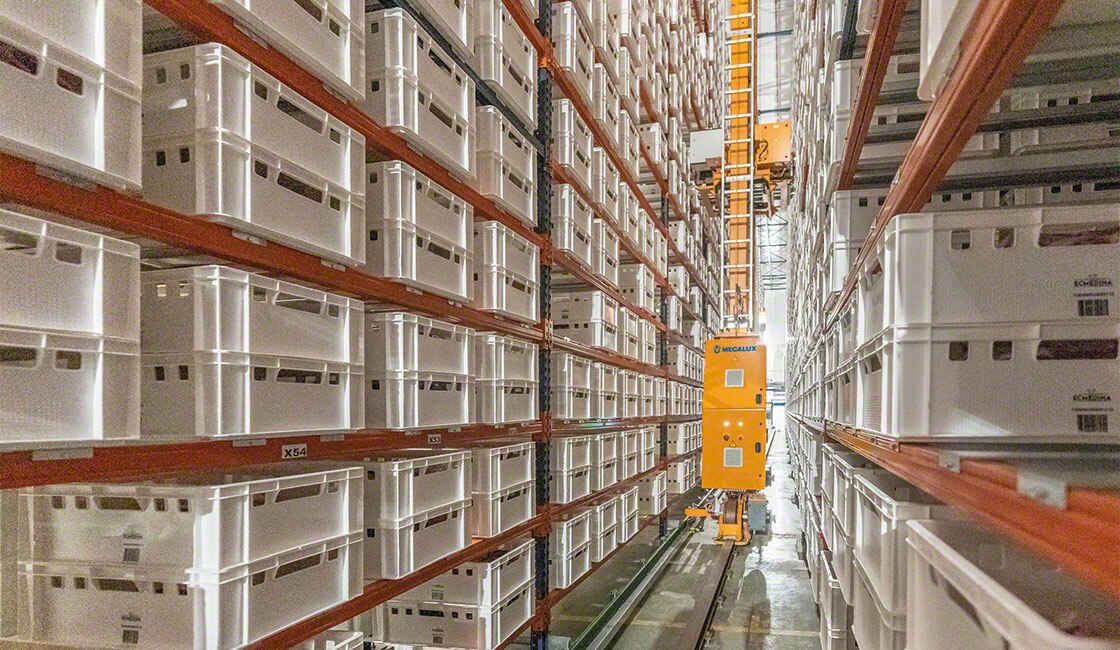 10) Vibar Nord (Italy): customised solutions for effective goods management
Italian company Vibar Nord, a producer of food and dietetic products in the form of soluble powder and granules, completely overhauled its supply chain with the help of the Mecalux Group. With this project, several storage and transport solutions were implemented under the same roof to step up productivity.
On the one hand, our company installed a pallet conveyor system to connect the production plant to the dispatch area. This solution has sped up goods movements and improved safety. This business also equipped its warehouse with pallet racks and mobile racking systems for pallets to store raw materials.
Read the complete case study: "Vibar Nord: automation connects production to the warehouse."
Future-forward innovation and technology
For logistics, 2021 was a year packed with challenges. The new normal has changed consumer habits and accelerated the growth of ecommerce. It hasn't been an easy journey: social distancing, mobility restrictions, increased demand for essential goods, and — on top of all this — the supply chain crisis. To overcome all these adversities and ensure deliveries of orders to customers, companies have relied on innovation, automation, and technology.
At Mecalux, we have extensive expertise in helping companies modernise their supply chains. With our advice, scores of businesses have optimised their logistics operations and can now control their stock more effectively. Get in touch. We'd be happy to inform you about our storage solutions for all types of warehouses.